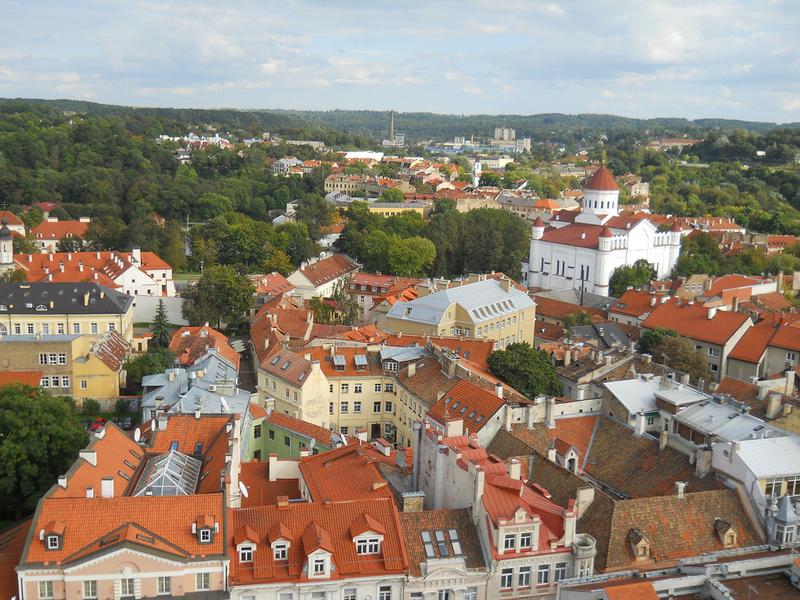 Around 40 years ago, host Bob Sherman began to mark Lithuanian Independence Day each February on his WQXR show, The Listening Room. Sherman's mother, pianist Nadia Reisenberg, was born in Vilnius, the capital of Lithuania. So to celebrate Lithuanian Independence Day, this Young Artists Showcase features music either composed or performed — or both — by Lithuanians.
Pianist Joris Sodeika performs sonatas by Rachmaninoff and M. K. Čiurlionis, perhaps better known throughout Europe as a pioneer of abstract art. We'll also hear music by young Lithuanian composer Ugne Giedraitis, alongside Liszt's Second Piano Concerto performed by Rokas Valuntonis and the Lithuanian National Symphony.
Program details:
M. K. Čiurlionis: Little Sonata
Rachmaninoff: Sonata No. 2
— Joris Sodeika, piano.
Ugne Giedraitis: Panneau
— Vytautas Giedraitis, clarinet; Lithuanian National Symphony; Robert Serksnyte, conductor.
Liszt: Piano Concerto No. 2
— Rokas Valuntonis, piano; Lithuanian National Symphony; Juozas Domarkas, conductor.