Lorin Maazel, Citing Health, Resigns From Munich Philharmonic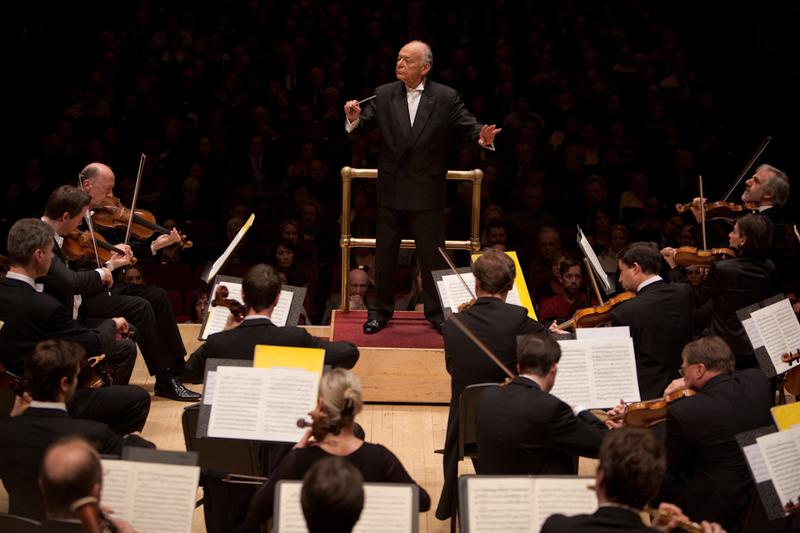 Following months of public speculation, Lorin Maazel has spoken out in part about his recent health problems and spate of cancellations.
The 84-year-old former music director of the New York Philharmonic said in a statement on Wednesday that, because of health reasons, he is stepping down immediately from his post as music director of the Munich Philharmonic, a year before his contract with the orchestra was set to expire.
"I would like to thank the literally millions of fans who have, upon hearing of some of my health difficulties I have experienced recently, redoubled requests of my services as conductor, such as the Vienna Philharmonic, the Berlin Philharmonic, London's Philharmonia et al," he said.
Maazel did not specify the nature of his difficulties but said doctors have told him that he may take on "occasional appearances" next season.
The statement comes two days after Maazel cancelled performances at Japan's Pacific Music Festival, from July 25 to August 6, citing doctor's orders. He has also missed two Munich Philharmonic dates at Carnegie Hall in March, followed by appearances with the Boston Symphony (including an Asian tour) in April and May, and Berlin Philharmonic concerts earlier this month.
Maazel remains scheduled to conduct Puccini's Madama Butterfly on June 28 at the Castleton Festival, a summer concert series and training academy that he runs on his Virginia estate. A festival spokesman said that the conductor has already been teaching master classes and "feeling very, very tired because of an autoimmune problem." The spokesman added that "he may not be able to do the 10-hour days and back-to-back operas like he has been doing."
Maazel's manager, Jasper Parrott, declined in an e-mail to elaborate on the conductor's health; he said that Maazel is acting "on the advice of his physicians not to risk his recovery from his recent health issues by restarting too soon his conducting activities."
Parrott added, "I spent some wonderful hours with him last week in Castleton and was very happy to see very positive signs of the progress in his recovery."