Live Broadcasts
Lucerne Festival: Bernard Haitink Leads the Chamber Orchestra of Europe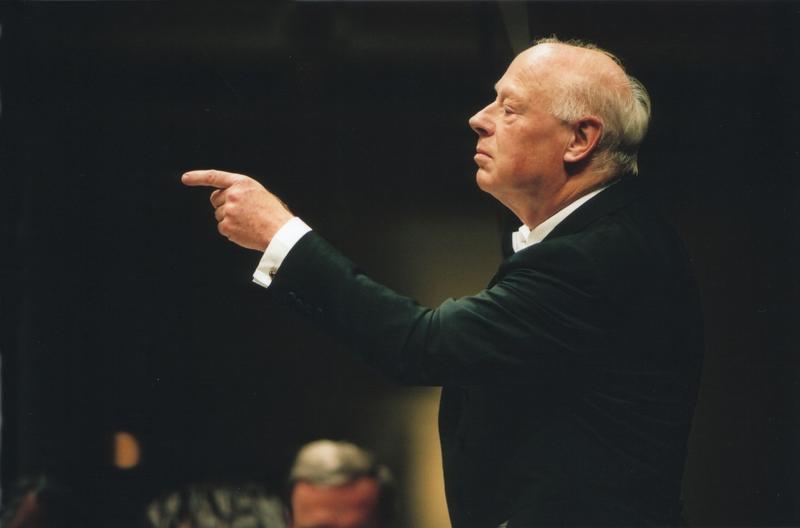 This month, WQXR is taking you to the Lucerne Festival to hear some of the world's finest performances in a gorgeous Swiss setting. Our series continues on at 9 pm on Nov. 8, with Bernard Haitink leading the Chamber Orchestra of Europe in an all-Dvorak program.
For much of its history, there have been a handful of conductors who have shaped the sound of the Lucerne Festival, which was started in 1938 by Arturo Toscanni who didn't want to perform in Nazi-controlled Germany and Austria. There was Claudio Abbado, who took over and revitalized the Lucerne Festival Orchestra, and Haitink, who is celebrated his 50th anniversary with the Lucerne Festival this past summer.
The Dutch conductor is in his mid-80s and has had a long and distinguished conducting career. For many years, he ran the Royal Concertgebouw  Orchestra in Amsterdam where he is now an honorary conductor. Other world class orchestras he's worked with regularly include the London Symphony and the Berlin Philharmonic.
Haitink, who is a Knight of the British Empire, calls the Chamber Orchestra of Europe his very special "pet" orchestra and a wonderful collection of musicians.
This all-Dvorak program includes the Cello Concerto featuring Alisa Weilerstein.
WQXR's Jeff Spurgeon hosts the broadcast, which includes this feature on the Transport Museum of Lucern:
Program details:
Chamber Orchestra of Europe
Bernard Haitink, conductor
Alisa Weilerstein, cello
Antonín Dvořák:
The Noonday Witch, Op. 108
Concerto for Cello and Orchestra in B minor, Op. 104
Symphony No. 9 in E minor, Op. 95 From the New World