Live Broadcasts
Lucerne Festival: Yannick Nézet-Séguin leads the Rotterdam Philharmonic Orchestra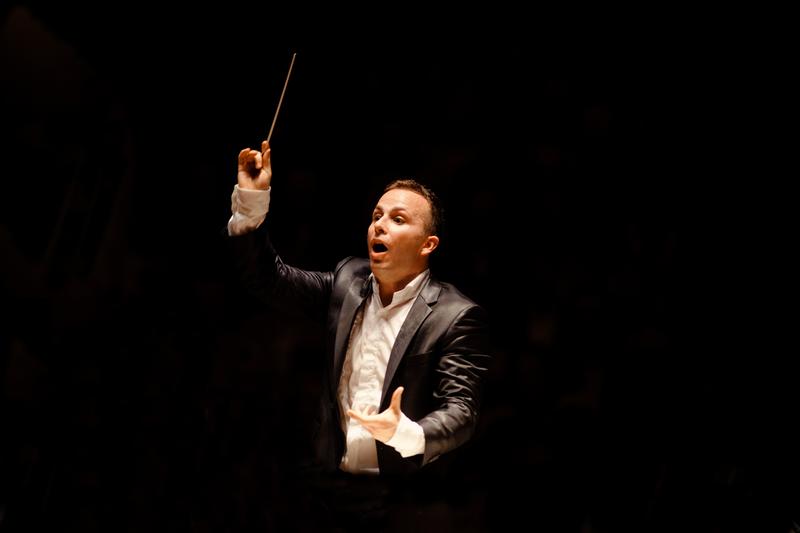 Listen above to WQXR's final broadcast from the Lucerne Festival in Switzerland. Maestro Yannick Nézet-Séguin leads the Rotterdam Philharmonic Orchestra in works by two Mahlers — Alma and Gustav. On the program is Gustav Mahler's 10th Symphony, and six songs composed by his wife, Alma.
Before she wed Mahler, Alma Schindler was a composer in her own right, but when she became Alma Mahler, it was with the understanding that she would give up composing to support her husband's ambitions in that field.
The Symphony No. 10 was written at the end of Gustav Mahler's life and although it was not completed, there was enough of a roadmap for the symphony to be finished by Deryck Cook and Berthold Goldschmidt, as well as Colin and David Matthews, who also contributed to the orchestration of Alma Mahler's songs.
Program details:
Rotterdam Philharmonic Orchestra
Yannick Nézet-Séguin, conductor
Sarah Connolly, mezzo-soprano
Alma Mahler: Songs for Medium Voice (orchestrated by Colin and David Matthews)
Gustav Mahler: Symphony No. 10 (version drawn from Mahler's sketches as arranged by Deryck Cooke)
The program is hosted by WQXR's Jeff Spurgeon, who also takes us on a chocolate tour of Zurich, Switzerland.