Macron's Love of Classical and Commitment to Culture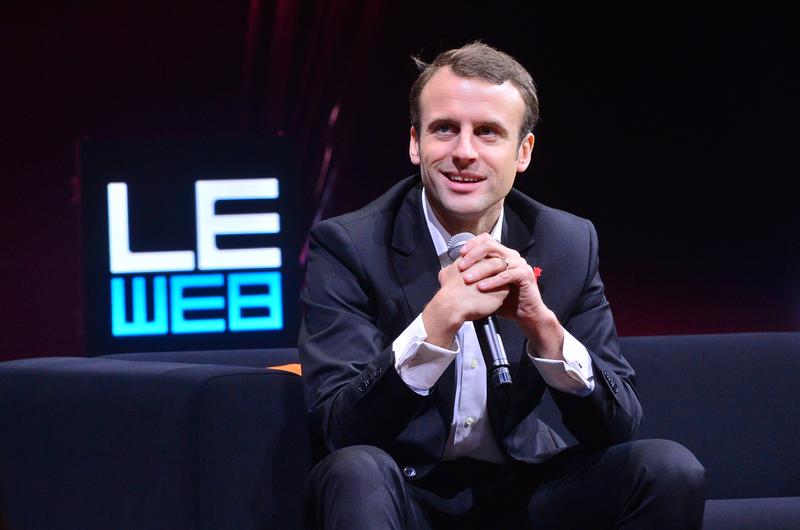 A politician's cultural tastes don't have an impact on their ability to lead. Still, we remain curious about what it is they're into. Remember when we found out Pope Benedict XVI's playlist included Tupac? Or how excited we were when Obama released his unquestionably cool Spotify playlists? Most recently, the conversation has centered Emmanuel Macron, the newly inaugurated French President. Now, it's classical music that has him singled out from his stately peers.
The French leader doesn't shy away from his enthusiasm for classical music. While one might not expect that from a politician, it should be of someone like Macron. He studied piano at the Conservatoire d'Amiens and won third prize in a competition there. Several sources repeat the fact that he studied the instrument for 10 years. But other details of his musical education — like his teacher — have been more difficult to come by.
It's snippets of a Macron interview for Classique News that have been circulating the web and framing a discussion about his tastes. When asked about his favorite composers, he expressed a fondness for Rossini, who "took the opera out of his yoke by offering a new freedom to the voice: he completely reinvented lyrical singing." He is also a fan of Liszt, calling him a "major European, resolute modern anchored in the great tradition."
We should note that Macron as a statesman isn't unique in his love for classical music. Donald Trump, for instance, repeatedly used a Pavarotti recording of the Puccini aria "Nessun Dorma" at campaign events (and as recently as this year, called him a "friend," despite the tenor's death in 2007). Angela Merkel attends the Wagner Festival at Bayreuth each year. And in her 2014 "Desert Island Discs" appearance, British P.M. Theresa May's selections included works by Purcell, Mozart and Elgar.
Yes, Macron welcomed questions about his relationship with classical music. But what makes this interview special is his expressed dedication to culture; he speaks at length about the role music, art, literature and film play in the construction of a modern and productive society. In Macron's view, it starts with the kids. When asked about cultural initiatives, he said he would like to see "100% of children with access to arts and cultural education." He also explained a sort of "cultural passport" program that would give young adults aged 18 years and older a stipend to spend on movies, museums, books, opera, concerts and theater. "Culture constitutes the formation of an individual and of every society," he asserted. "It  is inseparable from the values of freedom, emancipation and openness to the world."