Mad Scenes: The Crazy Women of Opera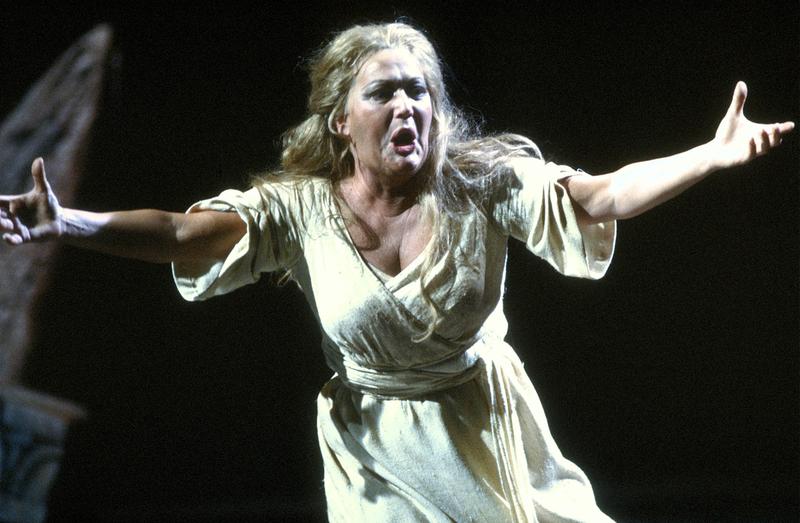 Sopranos don't get mad; they get mad scenes. Sopranos love them and operavores go wild for them. It's a chance for sopranos to pull out all the stops and indulge in vocal pyrotechnics and operatic histrionics. Host Debbie Voigt presents favorite mad scenes from their heyday, from Bellini and Donizetti, through Verdi, Wagner and Menotti.
This week features deranged divas including Maria Callas, Natalie Dessay, Waltraud Meier, Leonie Rysanek and others.
Program playlist:
I puritani :  "Vien, diletto"
Vincenzo Bellini
Maria Callas, soprano
Rolando Panerai, baritone
Nicola Rossi-Lemeni, bass
Orchestra and Chorus of Teatro alla Scala di Milano
Tullio Serafin, conductor
EMI Classics  5 56275 2
Lucia di Lammermoor:  "Il dolce suono & "Ardon gli incense"
Gaetano Donizetti
Beverly Sills, soprano
Justino Diaz, bass
Keith Erwen, tenor
London Symphony Orchestra
Thomas Schippers, conductor
Universal Music 289 471 250-2
Hamlet  "Et maintenant écoutez ma chanson!"
Ambroise Thomas 
June Anderson, soprano
The London Philharmonic
Antonio de Almeida, conductor
EMI Classics 7 54820 2
La sonnambula: "Ah! Non credea mirarti"
Vincenzo Bellini
Natalie Dessay, soprano
Frencesco Meli, tenor
Sara Mingardo, mezzo soprano
Orchestre & Choeurs de l'Opera de Lyon
Evelino Pidò, conductor
Virgin Classics 395138
Macbeth:  "Una macchia"
Giuseppe Verdi
Leonie Rysanek, soprano
Carlotta Ordassy, mezzo soprano
Physician:  Gerhard Pechner
Metropolitan Opera Orchestra & Chorus
Erich Leinsdorf, conductor
Live performance recorded February 21, 1959
Sony Classical 88883 72120 2
The Medium:  "The Black Swan"
Gian Carlo Menotti
Patrice Michaels Bedi, soprano
Joyce Castle, mezzo soprano
Ensemble of Chicago Opera Theater
Lawrence Rapchak, conductor
Cedille Records CDR 90000 034
Die Walküre: "Hinweg! – "Horch! Die Horner!"
Richard Wagner
Waltraud Meier, soprano
Bavarian State Orchestra
Zubin Mehta, conductorFARAO classics B 108 040
Les Contes d'Hoffmann:  Act III conclusion (Antonia)
Jacques Offenbach
Edita Gruberova, soprano
Christa Ludwig, mezzo soprano
Plàcido Domingo, tenor
James Morris, bass baritone
Orchestre National de France
Seiji Ozawa, conductor
DG 427 682-2