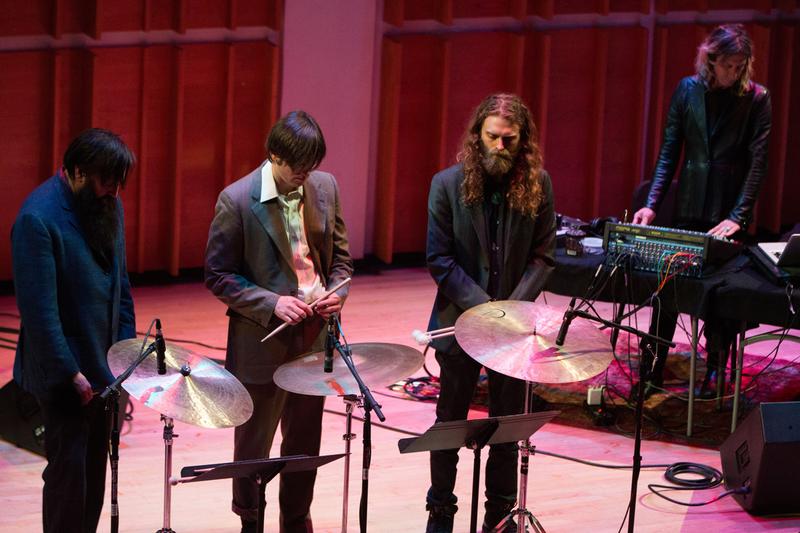 March 29, the Kid Millions-helmed percussion ensemble Man Forever joined electronic artist William Basinski onstage for the final evening of the Ecstatic Music Festival 2014. The performance featured individual sets from both artists as well as a world premiere collaboration blending elements of composition and improvisation.
Composer and multi-instrumentalist William Basinski is best known for his magnum opus The Disintegration Loops – a feedback-based composition built around the sound and concept of decaying analog tape. Since 1998, he's released 20 studio albums and achieved a cult-like status in electronic and experimental music circles.
Man Forever is the musical project of drummer-composer John Colpitts (aka Kid Millions). Drummer for Brooklyn-based psych-rock outfit Oneida, Colpitts has performed with legendary guitarist Rhys Chatham, Rick Moody, Akron Family, Yo La Tengo and Spiritualized. "Ryonen," Man Forever's new album with So Percussion, will be be released April 8 on Thrill Jockey Records.
The performance features prolific drummers and experimental musicians Greg Fox (of the band Guardian Alien) and Ryan Sawyer (of the band Tall Firs and a former member of At the Drive In).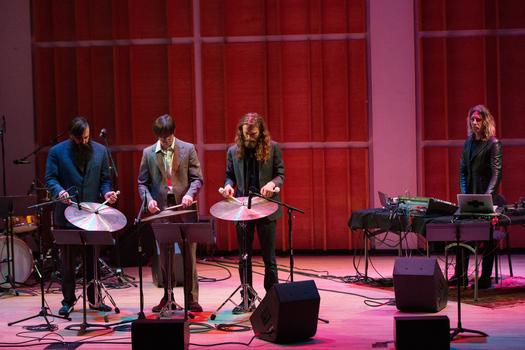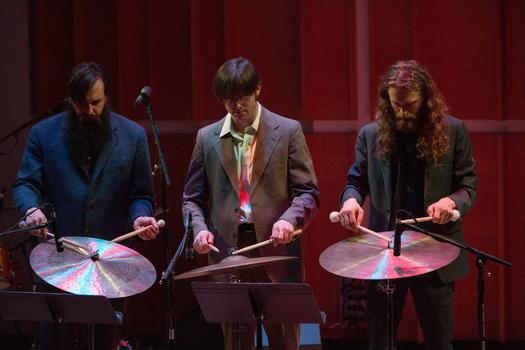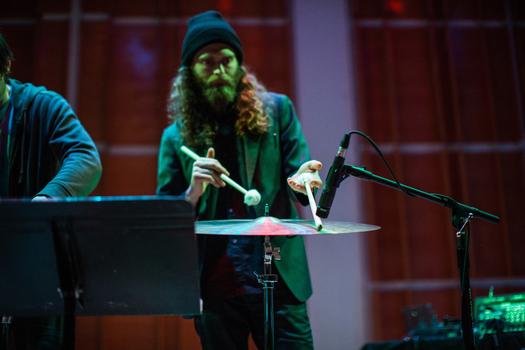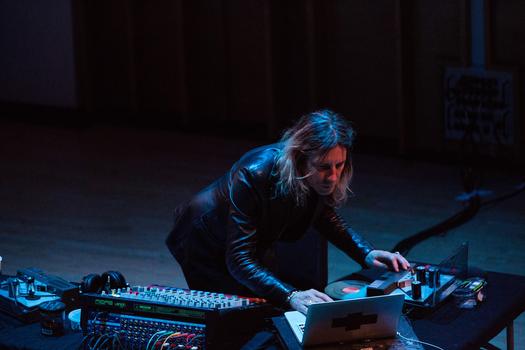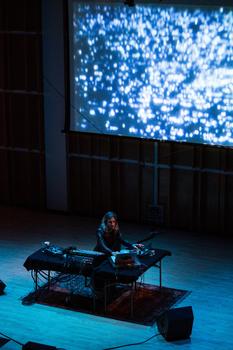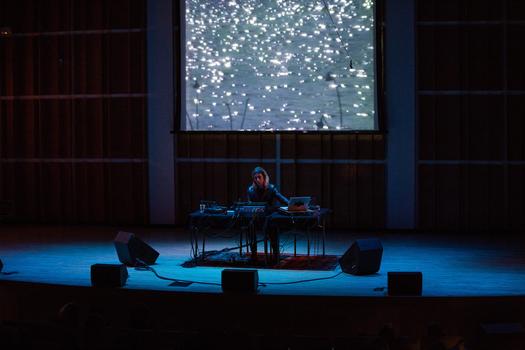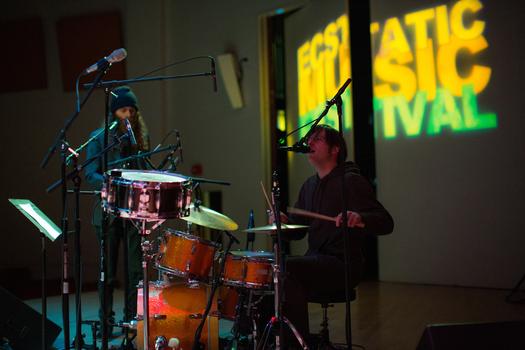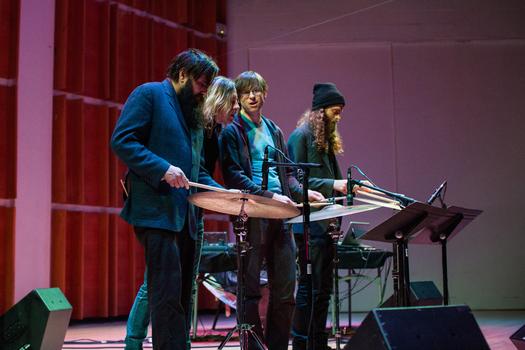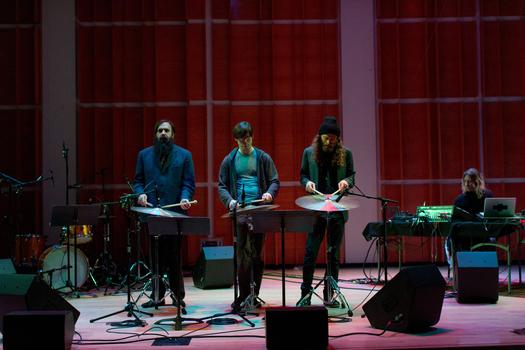 of