Martina Arroyo, Kennedy Center Honoree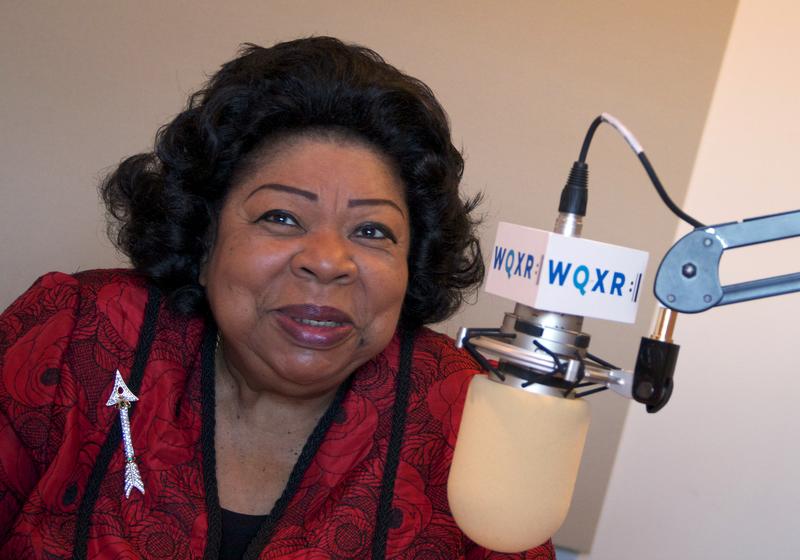 Recent Kennedy Center Honors recipient Martina Arroyo is known for her rich timbre, but descriptions of the classic spinto soprano's personality are just as vibrant.
Those who know her say she's warm, funny, and down to earth. As a testament to this, during her height in the 1970's Arroyo made an appearance on the Johnny Carson show and threw more jokes than the host. 
This week on Operavore, Martina Arroyo recounts her career, gives her thoughts on the next generation of opera singers, and details her brush with Snoop Dogg.
In 2014 much of her focus will be on cultivating the latest crop of opera singers through the Martina Arroyo Foundation, which offers programs for developing singers. 
Scroll to the bottom to see clips of Arroyo on the Johnny Carson show. 
Playlist:
Giuseppe Verdi
Aida "O patria mia"
Orquesta y Coro Estables del Teatro Colon
Bruno Bartoletti, conductor
Martina Arroyo, soprano
La Batuta
Samuel Barber
Andromache's Farewell Op.39
New York Philharmonic
Thomas Schippers, conductor
Martina Arroyo, soprano
CBS/Sony 62837
Giacomo Meyerbeer
Les Huguenots "Je suis seule chez moi!"
New Philharmonia Orchestra
Richard Bonynge, conductor
Martina Arroyo, soprano
London/Decca 430549
Wolfgang Amadeus Mozart
Don Giovanni "Non mi dir"
Royal Opera House Covent Garden Orchestra
Sir Colin Davis, conductor
Martina Arroyo, soprano
Philips 422541
Wolfgang Amadeus Mozart
Cosi fan tutte "Un aura amorosa
Willie Anthony Waters, conductor
Taylor Stayton, tenor
Courtesy of Martina Arroyo Foundation's Prelude to Performance | 2007
Giuseppe Verdi
La Forza del Destino "Pace, pace, mio Dio!"
Royal Philharmonic Orchestra
Lamberto Gardelli, conductor
Martina Arroyo, soprano
EMI Classics 67124