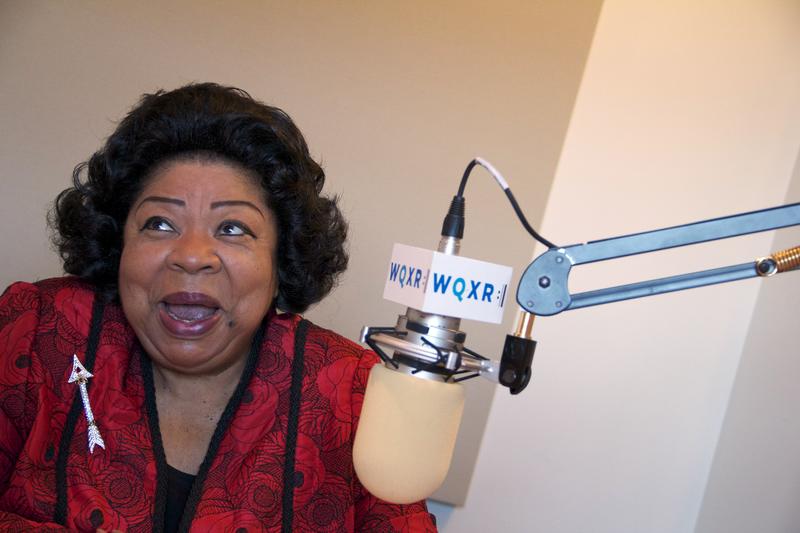 Legendary soprano Martina Arroyo returns to the Young Artists Showcase with a handful of talented young singers in this special 1,900th episode.
Arroyo also has her own milestones to celebrate this year. This past December, she received the 2013 Kennedy Center Honors, alongside Shirley MacLaine, Billy Joel, Carlos Santana and Herbie Hancock. And this summer marks the 10th anniversary of her foundation's Prelude to Performance program, which teaches emerging young singers how to inhabit an opera role. At the end of this intensive summer program, Prelude to Performance participants will present two complete operas with orchestra and chorus. This week these singers will give fully staged performances at the Danny Kaye Playhouse, where Arroyo sang as a teenager.
Arroyo joined host Bob Sherman in the Young Artists Showcase studio to hear a preview of those programs with selections from Verdi's La Traviata and Rossini's The Barber of Seville.
Program details:
Gioachino Rossini: The Barber of Seville
"Una voce poco"
"Ma bravi! Ma benone!"
"Dunque io son"
— Rosina: Kirsten Scott (mezzo-soprano); Figaro: Sam Thompson (baritone); Kathy Olsen, piano.
Giuseppe Verdi: La Traviata
"Ah, fors è lui, Sempre libera" 
"Lunge da lei...De' miei bolenti spiriti"
"Parigi, O Cara"
— Violetta: Cecilia Violetta Lopez (soprano); Alfredo: Paul Han (tenor); Kathy Olsen, piano.