Meet the Composer(s): A 24-Hour Marathon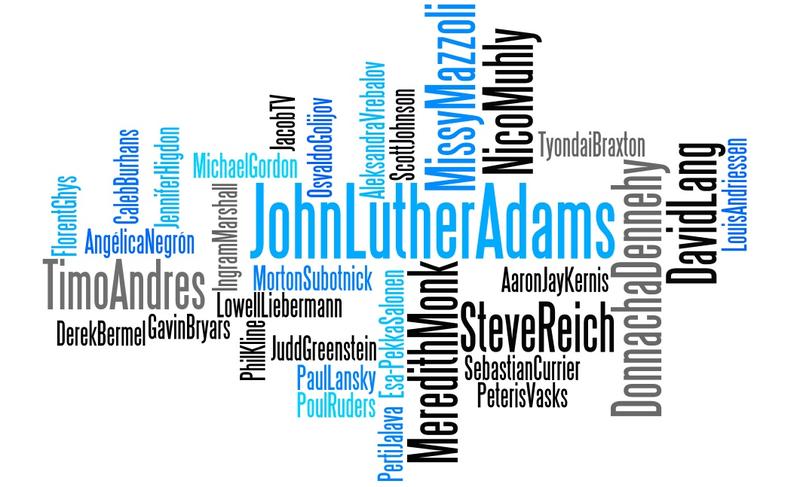 On Tuesday, June 24, Q2 launches its first podcast, Meet the Composer, a show that mines the brains of living composers through hour-long episodes of narrative radio. To celebrate, join us for 24 hours of composer-introduced music – you'll meet multiple composers every hour with exclusive audio insights.
Throughout the day, hear from composers such as Steve Reich, Morton Subotnick, Judd Greenstein, Missy Mazzoli and Angélica Negrón. We'll also have music introduced by John Luther Adams and Donnacha Dennehy – two of the composers featured on upcoming episodes of the Meet the Composer podcast. Discover what inspired the pieces, the details behind the instrumentation, and the music described in the composers' own words. 
Other highlights include: 
Meredith Monk explains the background of works such as New York Requiem and Songs of Ascension. 
Jennifer Higdon decodes her piece Zaka, which she composed for eighth blackbird, a wild "concerto" for six musicians. 
Composer/violinist Caleb Burhans describes the inception of his arrangements of Aphex Twin's music for Alarm Will Sound. 
Be sure to tune into the launch of Meet the Composer on Tuesday, June 24 at 7 pm. First, listen to the launch event held in The Greene Space at WQXR, during which you'll hear performances by Claire Chase, Hotel Elefant, the Attacca String Quartet and others as well as interviews with the five featured composers.