Mendelssohn's Choral Legacy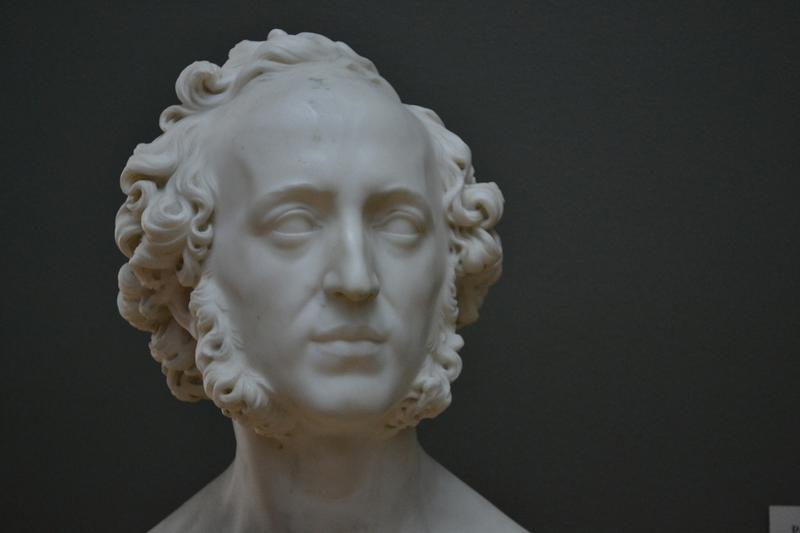 After a summer hiatus, The Choral Mix returns with some of Felix Mendelssohn's finest choral music. Host Kent Tritle explores the influence of J.S. Bach on Mendelssohn and compares how the two dealt with setting the Magnificat. The show also includes selections from the oratorios Paulus and Elijah, the well-known anthem "Hear My Prayer," and a Christmas favorite borrowed from a Mendelssohn cantata.
Mendelssohn was a shooting star. Born into a wealthy German family in 1809, Mendelssohn was a child prodigy who was writing music by age 12. He excelled as a pianist, conductor and composer but died when he was just 38. In that brief lifetime, Mendelssohn was able to write more than 150 works, ranging from piano miniatures to symphonies.
Playlist:
Mendelssohn, Felix:
Saint Paul, Op. 36:
- "Siehe! Wir preisen selig" (Chorus)
- "Nicht aber ihm allein" (Chorus)
Frieder Bernius, Conductor
Kammerchor Stuttgart
German Chamber Philharmonic Bremen
Carus-Verlag 83.214
Mendelssohn, Felix:
Hear my prayer, Hymn for soprano and choir
Mark Williams, Organ; Rachel Bennett, Soprano
Richard Marlow, Conductor
Cambridge Trinity College Choir
Chandos 10363
Johann Sebastian Bach:
Magnificat in D major, BWV 243
Yale Schola Cantorum; Simon Carrington, Director
Yale Collegium Players; Robert Mealy, Director
Naxos 8.572161
Mendelssohn, Felix:
Magnificat in D major
Yale Schola Cantorum; Simon Carrington, Director
Yale Collegium Players; Robert Mealy, Director
Naxos 8.572161
Mendelssohn, Felix:
Psalms (3), Op. 78: no 1, Psalm 2 "Warum toben die Heiden"
Philippe Herreweghe, Conductor
Ghent Collegium Vocale,  La Chapelle Royale Paris
Harmonia Mundi 1951142
Mendelssohn, Felix:
Motets (3), Op. 69: no 1 "Herr, nun lässest du deinen Diener in frieden fahren"
Philippe Herreweghe, Conductor
Ghent Collegium Vocale,  La Chapelle Royale Paris
Harmonia Mundi 1951142
Mendelssohn, Felix:
Elijah, Op. 70
- "And then shall your light break forth" (Chorus)
- "He, watching over Israel" (Chorus)
- "Thanks be to God!" (Chorus)
Robert Shaw, Conductor
Atlanta Symphony Orchestra & Chorus
Telarc 80389
Mendelssohn, Felix:
Hark! The Herald Angels Sing
Eugene Ormandy, Conductor
Philadelphia Orchestra & Chorus
RCA 112071