Mind-Blowing, Mystical 24-Hour Meredith Monk Marathon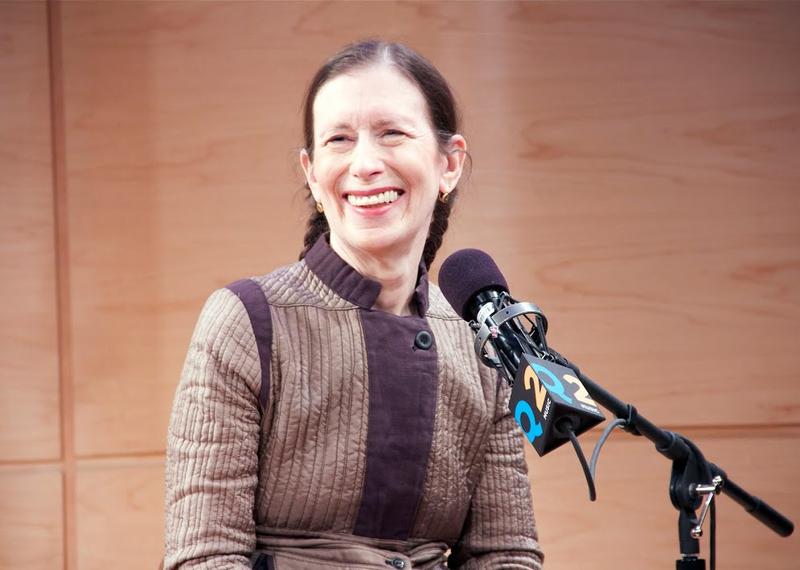 On Sunday, Nov. 20, celebrate the birthday of legendary downtown provocateur Meredith Monk with Q2 Music's Phil Kline and a 24-hour marathon of music spanning her illustrious career. Complete with new recordings and insights from the composer herself, the marathon also includes remixes of her work from noted admirers, including Björk, Vijay Iyer and Ryuichi Sakamoto. The program repeats Thanksgiving Day.
In the New Yorker magazine, music critic Alex Ross writes of Monk: "At once visceral and ethereal, raw and rapt, her works banish the spurious complexities of urban life and reveal a kind of underground civilization, one that sings, dances, and meditates on timeless forces." Björk writes of Monk's breakout 1980-1981 album "Dolmen Music", "I remember hearing "Dolmen Music" as a teenager. It most definitely provided me with one of my musical DNA's. I learned that vinyl by heart." 
To judge by her diverse admirers, Monk has exerted a gravitational pull over generations of today's artists and audiences. From her trailblazing exploration of wordless song and the possibilities of the human voice to the mystical, instinctual focus her sound generates, Monk has became part of today's classical and popular music DNA. And yet, with enshrinement comes the danger of reducing her achievements to a few masterpieces to the exclusion of the vast array of songs and instrumental works that have spanned her decades of creative endeavor.  
This marathon is the chance to celebrate the ecstatic, missionary joy in expression that has defined her music throughout her career. You'll hear from early albums including "Key," "Dolmen Music," and "Do You Be," her latest releases including "On Behalf of Nature," the unreleased "Stringsongs" recorded live in the Q2 Music studio and a special complete airing at 12 pm of "Meredith Monk: Creation as Spiritual Practice," from Peabody Award-winning second season of Meet the Composer.
What are your thoughts on Monk's music? Leave your comments and birthday wishes below by clicking on "Post a comment."
WEB FEATURES
Listen | Meet the Composer with Nadia Sirota: Meredith Monk: Creation as Spiritual Practice
Watch | Tour Monk's Tribeca loft: In Meredith Monk's Loft, Turtle Dreams and Folk Music from Another Planet
Listen | Monk introduces many of her key works: