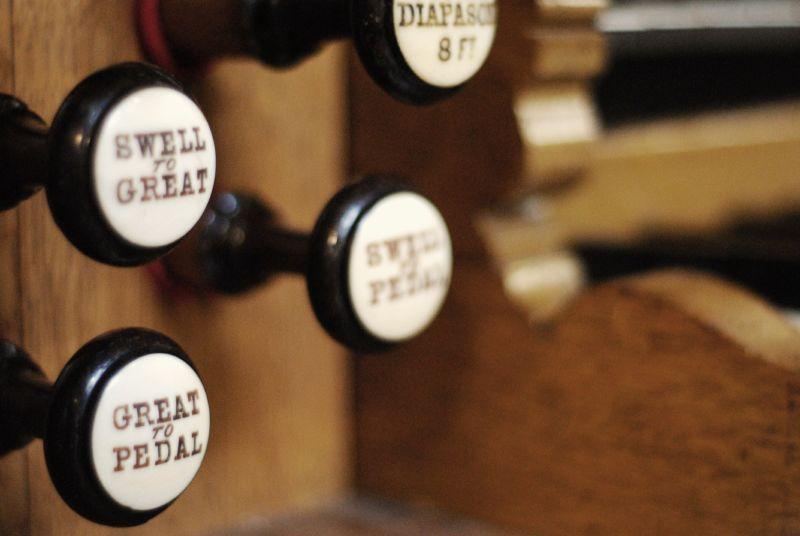 This week Pipedreams presents the finalists from the 2014 Miami International Organ Competition.
Program playlist:
OLIVIER MESSIAEN: Die parmi nous, fr La Nativité–Christopher Keenan (third prize).
MARCEL DUPRÉ: The World Awaiting the Savior, fr Symphonie Passion.  J.S. BACH:  Trio, Herr Jesu Christ, dich zu uns wend, BWV 655. LOUIS VIERNE:  Finale, fr Symphony No. 6, Op. 59–Thomas Gaynor (second prize).
J. S. BACH: Vivace, fr Trio Sonata No. 2 in c, BWV 526.  ETHEL SMYTH:  Chorale-prelude & Fugue on O Traurigkeit, o Herzeleid.  MAURICE DURUFLÉ:  Toccata, fr Suite, Op. 5–Alcee Chriss III (first prize and audience prize).