The Minguet Quartet Play Mendelssohn and Haydn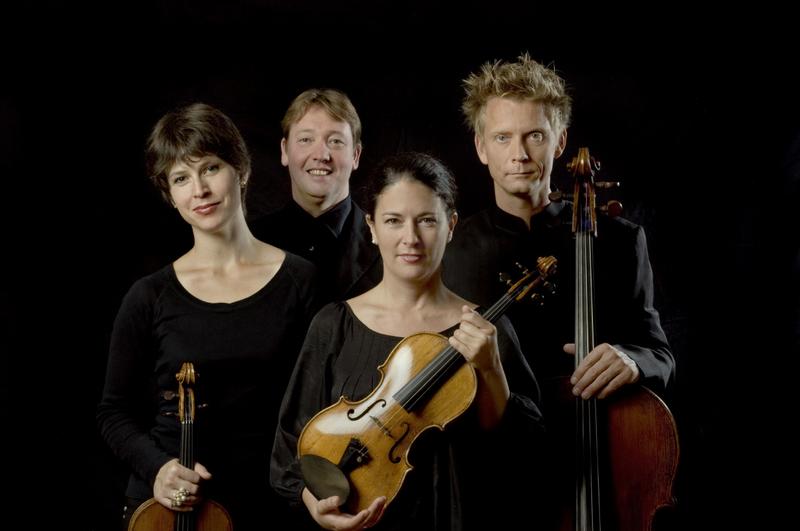 The Minguet String Quartet was formed in 1988, and although it is based in Cologne Germany, its name comes from the 18th century Spanish philosopher Pablo Minguet, who is known for democratizing the arts. The Minguet String Quartet tries to follow in his footsteps, so in addition to performing in concert halls all over the world, it also bring music to schools and prisons.
The quartet has a wide range repertoire, from the classical and romantic periods, to championing the works of contemporary composers. As part of its concert at the Frick Collection, the Minguet Quartet chose late string quartets by both Felix Mendelssohn and Franz Joseph Haydn.
Minguet Quartet:
Ulrich Isfor, and Annette Reisinger, violin
Aroa Sorin,  viola
Matthias Diener, cello
Program details:
Franz Joseph Haydn: Quartet in D Major, Op. 76, No. 5*
György Ligeti: Quartet No. 1, Métamorphoses Nocturnes (Seventeen sections played in one continuous movement)
Felix Mendelssohn: Quartet No. 6 in F Minor, Op. 80*
* Included in edited radio program above. Full concert audio is below.