Seven Stunning Modernist Pieces Embraced by Hollywood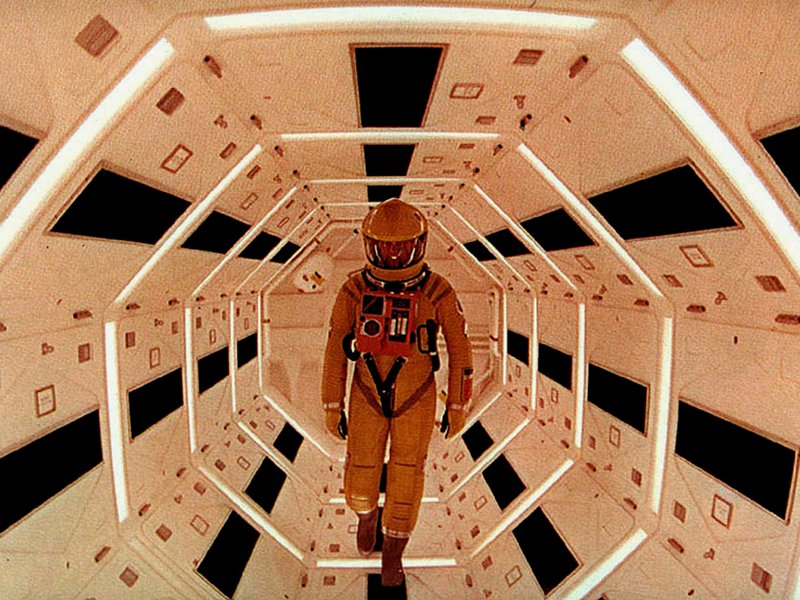 When a filmmaker wants to underscore danger or unease, the alien or the supernatural, the music of the avant-garde can set the scene.
This has led to a maxim of both Hollywood and classical music: dissonant, experimental scores which may cause orchestra subscribers to flee in terror have found a comfortable home in mainstream cinema.
The New York Philharmonic will demonstrate this notion on Friday and Saturday when it performs the soundtrack to Stanley Kubrick's 1968 film "2001: A Space Odyssey," which features otherworldly works by Hungarian modernist composer György Ligeti, along with those of Aram Khachaturian and Richard Strauss. A full screening of the epic film will be shown in real-time.
In Listening to Stanley Kubrick: The Music in His Films, author Christine Lee Gengaro describes how Ligeti creates a mysterious quality that contrasts with the late Romantic pieces heard elsewhere in the film. "The music of the Strausses and Khachaturian seems to represent our known world, perhaps even our humanity," she writes. "But when the characters on-screen are confronted with the monoliths, something alien, we hear this very different kind of music, representing another world, an 'other.'"
1. Ligeti's Atmospheres
Kubrick uses four Ligeti works to create this effect in "2001," starting with Atmospheres, which begins with a large shifting mass of sound. There is no regular rhythm, pulse, meter or melody. This "tells the audience to rid itself of the traditional expectations of narrative film," writes Gengaro.
2. Ligeti's Requiem
A section of Ligeti's Requiem appears later during the monoliths sequence. In this piece, sound masses are created by vocal soloists and two choruses, supported by a full orchestra. These build in texture, becoming louder, shriller and higher. Kubrick times the climax with the monolith's lining up with the sun and the moon.
Ligeti's music was later used by Kubrick in "The Shining" and "Eyes Wide Shut," among other films. 
3. Crumb's Black Angels
American composer George Crumb's Black Angels for amplified string quartet was one of the iconic pieces of the 1970s. Intended as a major antiwar statement, it wound up on the soundtrack to the horror classic "The Exorcist."
4. Penderecki's Polymorphia
Polish composer Krzysztof Penderecki's Polymorphia, designed to evoke nameless terrors, was used in soundtracks for both "The Exorcist" and "The Shining."
5. Scelsi's Uaxuctum
Two works by Italian modernist composer Giacinto Scelsi -- Quattro pezzi su una nota sola and Uaxuctum -- appear in Martin Scorcese's 2010 horror film "Shutter Island." The latter is considered Scelsi's masterpiece, its title referring to a legend of a Mayan city that mysteriously disappeared in the ninth century. "Shutter Island" also featured works by Ligeti, Cage, Feldman, Schnittke and Penderecki, among many other composers. 
6. Goldsmith's "Planet of the Apes"
It wasn't only traditional concert composers who used atonality and modernist techniques in Hollywood. Jerry Goldsmith's score to "Planet of the Apes" is another good example, as you can hear here:
7. Leonard Rosenman's "Rebel Without a Cause"
If don't have tickets to the Philharmonic, tune in this Saturday to Movies on the Radio, as David Garland features music by Leonard Rosenman, a composer who made what is reputed to be the first 12-tone film score (for the 1955 movie "The Cobweb," set in a mental institution). "He almost always used an 'avant-guarde' style in his scores," noted Garland. "His music in 'Rebel Without a Cause' is atonal at times -- a fascinating clip when you focus on the music!"
Please share your own favorite examples in the comments box below.