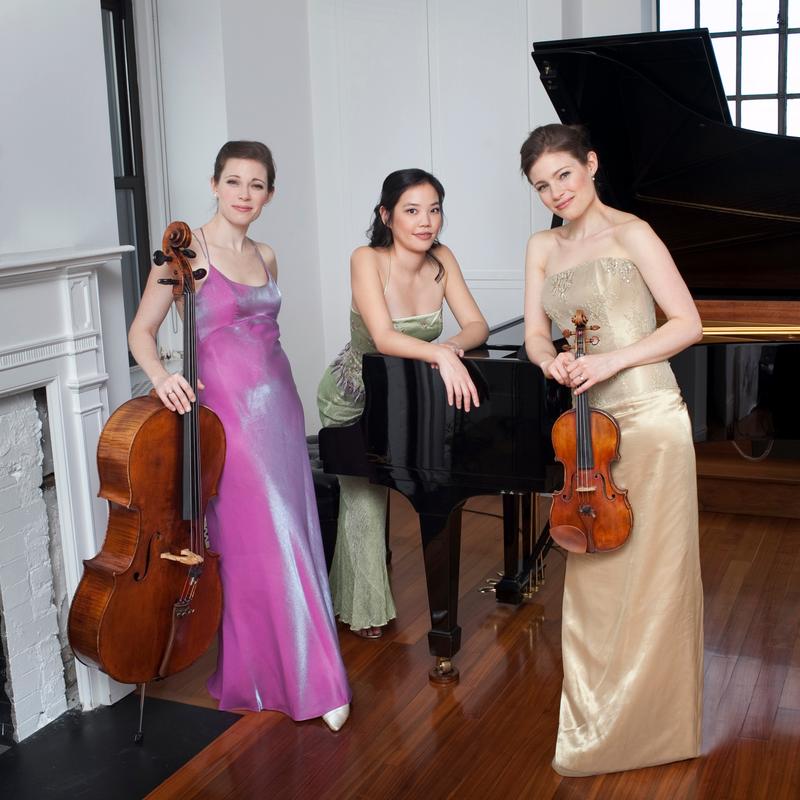 This week the Young Artists Showcase presents the two Salon De Virtuosi grant recipients that we didn't meet last week: the Claremont Trio and Sivan Magen. Founded some 25 years ago by Charlotte White, the Salon De Virtuosi organization supports young artists with career grants and concert opportunities.
First up is a movement from the Mendelssohn Piano Trio in C minor from pianist Andrea Lam and the Bruskin sisters, Emily and Julia, also known as the Claremont Trio. The final Virtuosi winner to introduce is harpist Sivan Magen, who created his own transcription of JS Bach's Chromatic Fantasy. Magen also took the spotlight in a brilliant set of variations on themes from Eugene Onegin, composed by one of Tchaikovsky's assistants at the time, Ekaterina Walter-Kuhne.
To close, we'll hear a solo clarinet performance by Young Concert Artists winner Raphael Severe, and from cellist Sergey Antonov, and the Boston Chamber Orchestra in a rare performance of the Theme with Variations for cello and orchestra by 19th century Russian composer Matvei Vielgorsk.
Program details:
Mendelssohn: Piano Trio in C Minor, first movement
— Claremont Trio: Andrea Lam, piano; Emily Bruskin, violin; Julia Bruskin, cello. (Salon de Virtuosi winner)
J.S. Bach (arr. Sivan Magen): Chromatic Fantasy
Ekaterina Walter-Kuhne: Fantasy on Themes from Eugene Onegin
— Sivan Magen, harp. (Salon de Virtuosi winner)
Stravinsky: Three Pieces for Solo Clarinet
— Raphael Severe, clarinet.
Matvei Vielgorsky: Theme with Variations
— Sergey Antonov, cello; Boston Chamber Orchestra.