Mozart Manuscript, 'Star Wars' Snippet Put Up for Auction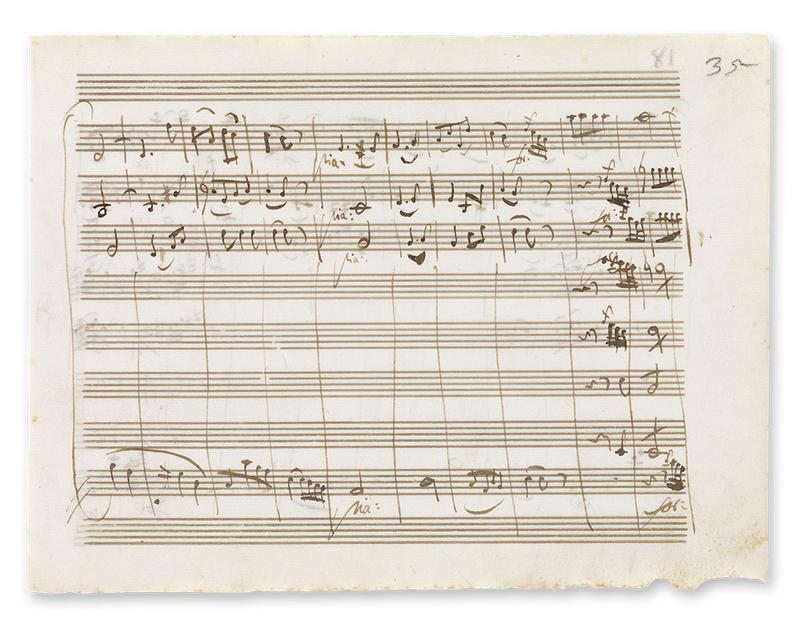 A two-page manuscript from an early Mozart serenade is to be sold at auction on Nov. 26 at Swann Auction Galleries in New York.
The sheet, which covers a portion of the sixth movement of the Serenade in D major, K. 185, a 1773 piece that was composed for the Salzburg Benedictine University when Mozart was 17 years old. The manuscript is one of three surviving leaves from the original score and it also shows the handwriting of Mozart's father Leopold. It is expected to fetch between $120,000 and $180,000.
About 100 musical items are included in the auction. Other highlights include a fragment of an unsigned letter from Beethoven, involving some dinner plans, and a letter from Gustav Mahler to his publisher (both are valued at $8,000 to $12,000). Letters by Berlioz, Shostakovich, Poulenc, Liszt, Wagner and Richard Strauss are also up for auction.
"Star Wars" fanatics may take particular delight in one item: an autographed musical quotation of that film's main theme, written on a 3x5 card by John Williams, and valued at just $100 to $200.
Weigh in: Which would you bid on if money was no object?