A Mozart Piano Mix
Thursday, November 14, 2013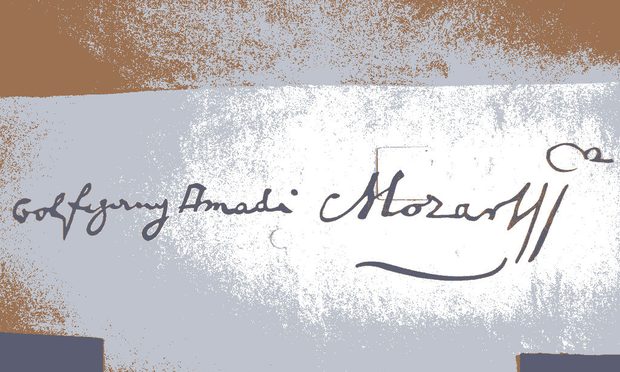 (flickr)
On this edition of Reflections, David Dubal highlights a combination of Mozart's solo piano music and concertos. Listen for the Sonata for two pianos, the Allegretto from his radiant Piano Concerto No. 17, and the Finale from his early Sonata in B flat.
WQXR presents Month of Mozart, exploring the music, mystique and majesty of the iconic composer.

More

Pianist, teacher and author David Dubal hosts a weekly exploration of classical music's piano greats.

More
Add a dash of concerto, a pinch of sonata, healthy tablespoons of allegretto movements and a dollop of Vladimir Horowitz and you get a delicious combination of solo piano works composed by Mozart. Dubal continues to explore Wolfgang's life as a wunderkind, growing into his own.
Program playlist:
Piano Concerto No 12 in A Major, K.414, Allegretto
Leon Fleisher
Sony Classical
Sonata No 3 in B-lat, K.281, III, Rondeau
Emil Gilels
Deutsche Grammophon
Concerto in D Major for Piano and Orchestra, K.175, I Allegro
David Greilsammer & Suedama Ensemble
Artemis Records
Sigismund Thalberg arrangemet of Lacrimosa from Wolfgang Amadeus Mozart's Requiem op 70 K.626
Petronel Malan
Hanssler Classic
Sonata in B-flat Major K.358, III, Molto presto
Nadia Reisenberg and Artur Balsam
Bridge Records
Piano Concerto No. 17 in G, K.453, III, Allegretto
André Previn
Philips
Piano Sonata for Two Pianos in D, K.448, I, Allegro con spirito
Josef & Rosina Lhévinne
Philips
Piano Concerto No 23 in A Major K.488, II, Adagio
Vladimir Horowitz
Deutsche Grammophon
Sonata in C K.545, Rondo. Allegro
Andras Schiff
Philips