Mozartians, from Haskill to Horszowski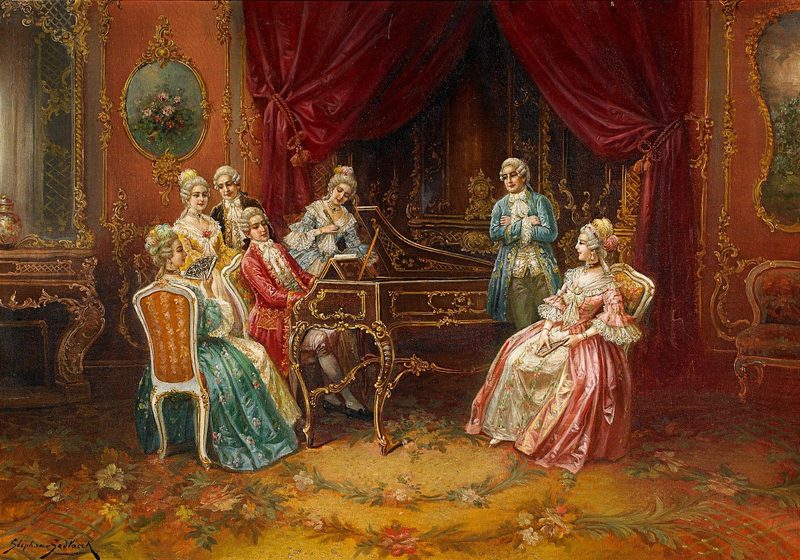 On this all-Mozart edition of Reflections from the Keyboard, host David Dubal shares some of Amadeus' compositions played by the great piano Mozartians.
Clara Haskill kicks off the program with her sensitive interpretation of the first movement from the Piano Concerto No. 27. Haskil's ability to evoke Mozart's original sentiment in this work was due to her extraordinary technical ability and compassion for understanding the music.
Helen and Karl Ulrich Schnabel perform the very balanced Piano Sonata for Four-Hands in D Major. Written by Mozart to be played with his sister, Nannerl, it was composed when he was just 16-years-old. Both players have an opportunity to play with the central theme of the piece, occasionally imitating each other.
Other Mozartians featured on this episode are Edwin Fischer as soloist in the Piano Concerto No. 20 in D minor, where he masterfully incorporates his own cadenzas into the piece. Géza Anda and Mieczyslaw Horszowski are also featured soloists.
Program playlist:
Wolfgang Amadeus Mozart: Piano Concerto No. 27 in B flat, K. 595; Allegro
Clara Haskill
Philips
Wolfgang Amadeus Mozart: Piano Sonata No. 4 in E flat Major, K. 282; Allegro
Thomas Manshardt
ProTrax Digital
Wolfgang Amadeus Mozart: Piano Concerto No. 20 in D minor, K. 466; Rondo. Allegro assai
Edwin Fischer
London Philharmonic Orchestra
Philips
Wolfgang Amadeus Mozart: Piano Sonata No. 14 in C minor, K. 457; Molto allegro
Mieczyslaw Horszowski
Arbiter
Wolfgang Amadeus Mozart: Piano Concerto No. 19 in F Major, K. 459; Allegro assai
Alfred Brendel
Academy of St Martin in the Fields
Sir Neville Marriner
Philips
Wolfgang Amadeus Mozart: Piano Sonata for Four Hands in D Major, K. 381; Allegro molto
Helen & Karl Ulrich Schnabel
Town Hall THCD76A/B
Wolfgang Amadeus Mozart: Piano Sonata No. 11 in A, K. 331; rondo alla turca: allegretto
Mieczyslaw Horszowski
Arbiter
Wolfgang Amadeus Mozart: Piano Concerto No. 21 in C, K. 467; Andante
Géza Anda
Camerate Academica des Salzberger Mozarteums
Philips