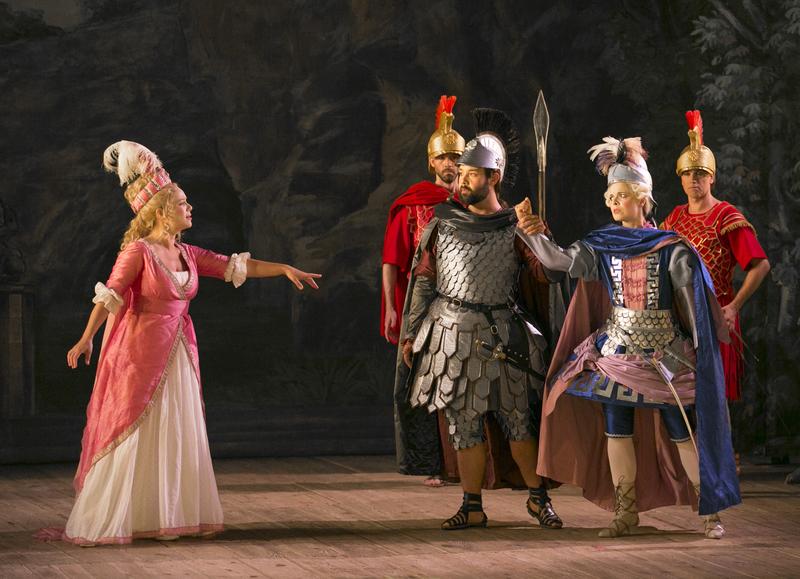 • Listen to the Operavore stream
The characters in Mozart's final opera La Clemenza di Tito, discover that even when it seems that things could hardly go more horribly, disastrously wrong, everything can eventually turn out just fine — thanks to this drama's generous, and almost surreally tolerant title character.
On World of Opera, host Lisa Simeone presents La Clemenza di Tito from the 2013 Drottningholm Opera Festival at the historic Drottningholm Court Theater in Stockholm. Tenor Richard Croft stars as the magnanimous Emperor Tito, with soprano Annemarie Kremer as Vitellia, the woman determined to either have Tito, or see him dead.
Cast:
Tito: Richard Croft (tenor)
Vitellia: Annemarie Kremer (soprano)
Sesto: Katija Dragojevic (mezzo-soprano)
Servilia: Luciana Mancini (mezzo-soprano)
Publio: Markus Schwartz (bass-baritone)
Swedish Radio Chorus
Drottningholm Theater Orchestra
Mark Tattlow, conductor