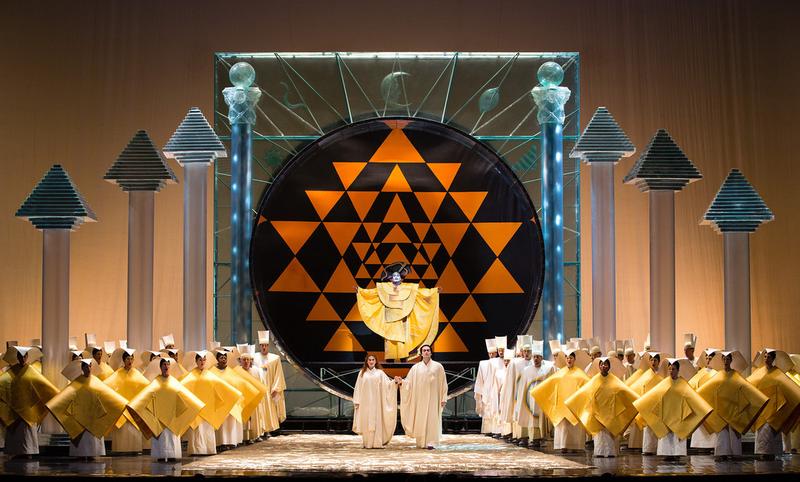 This Saturday at 1pm the Metropolitan Opera broadcast features Julie Taymor's production of Mozart's The Magic Flute.
This whimsical children's show is also a groundbreaking performance — at least for conductor Jane Glover. Not only is this Glover's Metropolitan Opera debut performance, but she is the third woman to conduct at the Met. 
The English-language production features a talented cast including Alek Shrader as Tamino, Heidi Stober as Pamina, Kathryn Lewek as Queen of the Night, Nathan Gunn as Papageno, and Eric Owens as Sarastro. 
Cast:
Conductor: Jane Glover
Pamina: Heidi Stober
Queen of the Night: Kathryn Lewek
Tamino: Alek Shrader
Papageno: Nathan Gunn
Speaker: Shenyang
Sarastro: Eric Owens