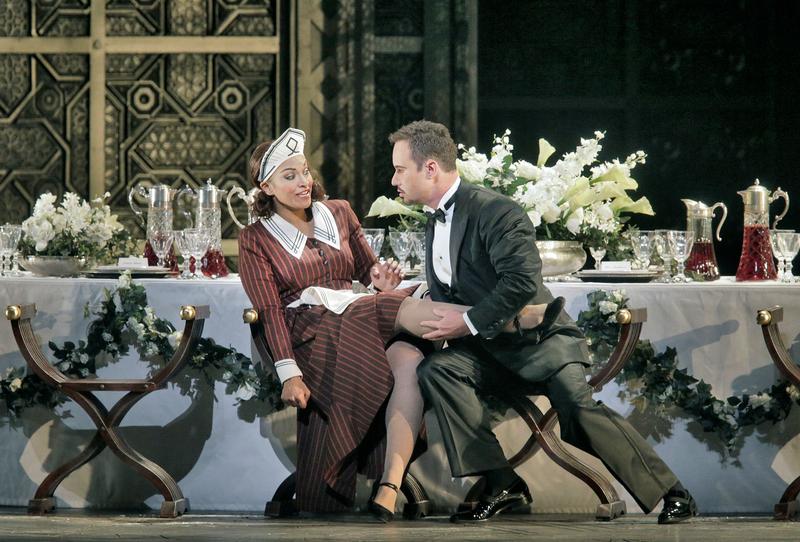 Join us today at 12 pm to hear the return of the Met's new production of The Marriage of Figaro. This saucy comedy opened the Met season in September and here features a new cast: Erwin Schrott sings the title role of the resourceful valet who must outwit his master before he can marry; Danielle de Niese is his clever fiancee, Susanna; and Mariusz Kwiecien is the lecherous Count Almaviva.
The performance features two major network broadcast debuts: American soprano Rachel Willis-Sørensen, a 2010 winner of the Met National Council Auditions and First Prize winner at this year's Operalia competition, as Countess Almaviva; and Italian mezzo-soprano Serena Malfi as the pageboy Cherubino.
Richard Eyre's new production updates the opera's setting to 1930s England.
Cast:
Conductor: Edo de Waart
Countess Almaviva: Rachel Willis-Sørensen
Susanna: Danielle de Niese
Cherubino: Serena Malfi
Count Almaviva: Mariusz Kwiecien
Figaro: Erwin Schrott