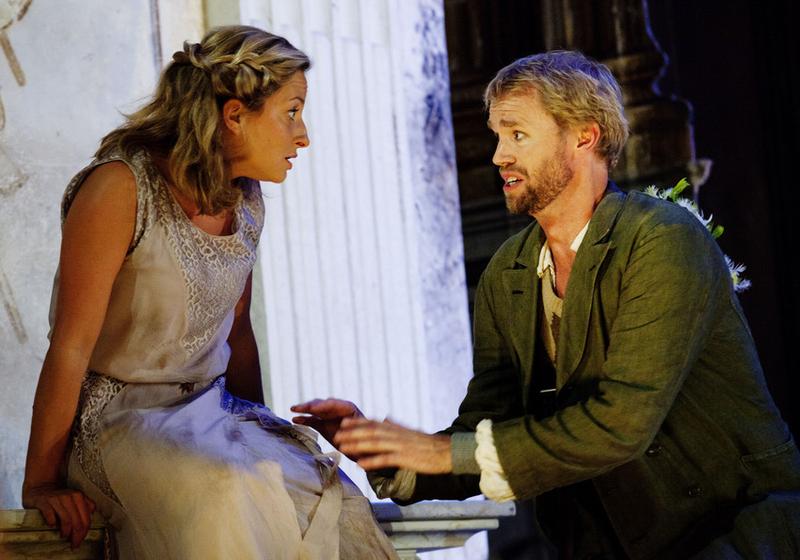 • Listen to the Operavore stream
A quick look at the story of Mozart's Magic Flute might suggest that it's a great opera for the kids. And it is! But it's also a very adult look at the conflict between lightness and dark, and how difficult it often is to distinguish which is which.
The story introduces a mysterious brotherhood, supposedly headed by an evil man. By opera's end the brotherhood and its leader turn out to be benign, and potentially benevolent. Both Mozart and the opera's librettist, Emanuel Schikaneder, were devoted Freemasons. At the time, the Masonic order was frowned upon by the authorities and mistrusted by the public. Some speculate that Mozart and Schikaneder crammed all kinds of veiled Masonic symbolism into The Magic Flute and people have been trying to decode the "magic opera" ever since.
On World of Opera, host Lisa Simeone presents Mozart's The Magic Flute in a buoyant performance from the historic Drottningholm Court Theatre in Sweden. The stars are soprano Christiane Karg and tenor Andrew Staples as Tamina and Pamino, alongside bass Peter Rose as Sarastro, and soprano Albina Shagimuratova as the Queen of the Night, in a performance led by conductor Daniel Harding.
Cast:
Conductor: Daniel Harding
Pamina: Christiane Karg (soprano)
Tamino: Andrew Staples (tenor)
Papageno: Carl Acklerfeldt (baritone)
Queen of the Night: Albina Shagimuratova (soprano)
Sarastro: Peter Rose (bass)
Papagena: Mari Eriksmoen (soprano)
First Lady: Eleanor Davis (soprano)
Second Lady: Christina Daletska (mezzo-soprano)
Third Lady: Jennifer Johnston (mezzo-soprano)
Monostatos: Niklas Björling Rygert (tenor)
Swedish Radio Symhony Orchestra and Chorus