Celebrating Trickster, Polystylist John Adams @ 70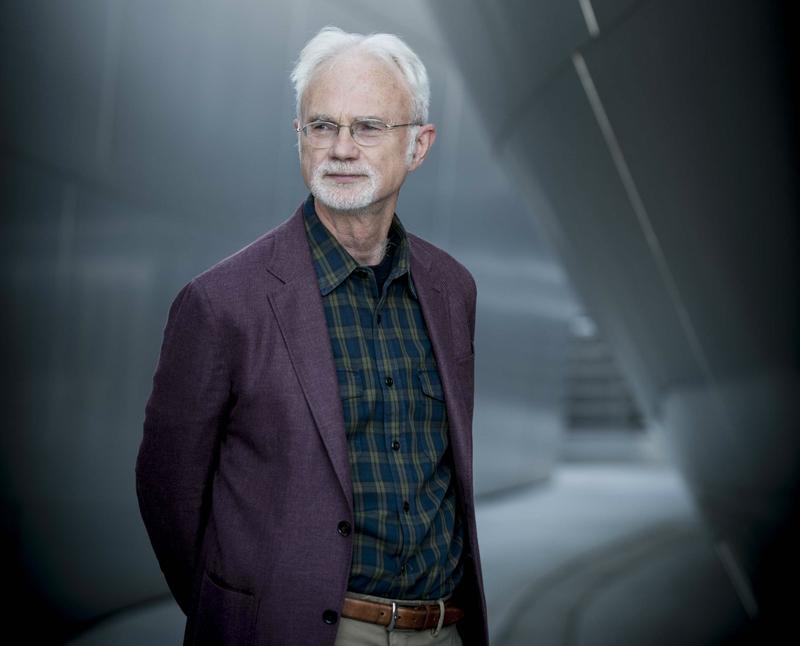 Wednesday, Feb. 15, join Q2 Music for 24 hours celebrating the birthday of one of classical music's most celebrated and performed living composers: John Adams. Enjoy an encore presentation the following Sunday. Host Phil Kline writes the following:
I've never thought of John Adams as a minimalist. For one thing, the timing wasn't right. He arrived just after, finding his voice around the time Steve Reich had already pointed the way to post-minimalism. In their groundbreaking works, Reich, La Monte Young, Terry Riley and Philip Glass practically erased the music right before them from their vocabularies, but Adams has always played with the past, from the hint of Romantic Sturm und Drang in Shaker Loops and the collected cliches of Grand Pianola Music to the full-on, excitable engagement of Beethoven in Absolute Jest. 
In fact, that last title is a clue. Adams has called himself a trickster, playing around, making whirlwinds on minimalism's "prairies of non-event." And while he has also called himself a post-stylist, he is indeed a multi-stylist and a synthesizer of previous styles, much like other composers who came toward the end of a century or an era.
He is also among the most popular of new-music composers, his work embraced by major orchestras and opera houses and their audiences. Yet, for all his accessibility he sure has a way of getting people agitated. The operas (and even his second Violin Concerto) bristle with political subtext and have drawn protests from the likes of Rudy Giuliani and Rush Limbaugh. And on a more purely musical level, his stylistic leaps have confounded some listeners. After hearing the first Violin Concerto, Kyle Gann, in his Village Voice column, said that Adams should turn in his new-music credentials, and later called him "the Hamlet of late-20th-century American music... we're never sure whether he's going to avenge the death of modernism or the murder of new music's audience."
Whatever. Lately I've been listening to the Naughton twins rip through Hallelujah Junction at regular intervals. At other times I have loved the tranquil cool of Common Tones in Simple Time, the rush upon first hearing Shaker Loops, having a Chairman Dances earworm for weeks, feeling the pounding pulse and exhilaration of Harmonielehre, listening to the slow movement of the Violin Concerto on the car radio while dealing with the setting winter sun in my eyes and hoping it would go on for a long time, the where-the-heck-is-this-goingness of Naive and Sentimental Music, and the goofy euphoria of The Dharma at Big Sur. It's enough for me. 
On Wednesday, Feb. 15, John Adams's 70th birthday, we will play all the above and more, 24 hours of his music. There will be something for everybody.