New Contract for New York Philharmonic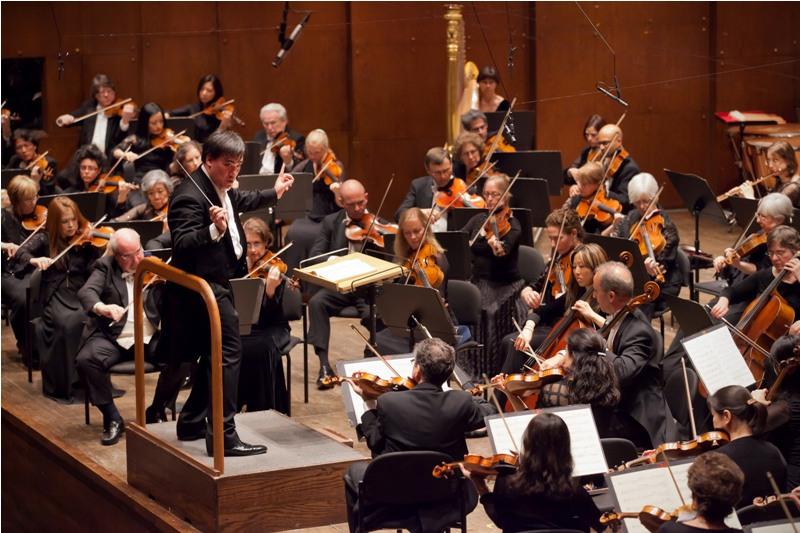 The New York Philharmonic and its musicians union announced an agreement Friday on a four-year labor contract.
Both orchestra management and the union, Local 802 of the American Federation of Musicians, declined to discuss the terms of the agreement, which is retroactive to Sept. 20, 2013, and runs through Sept. 20, 2017. But they did offer in a statement some general outlines of the deal, which suggests more "stocking stuffer" than giant present under the tree.
It includes "modest wage increases" in each year of the contract, and adjustments to healthcare that "continue a high level of coverage but provide for musician premium contributions" (the musicians were not making contributions under the last contract).
The orchestra will also maintain the current pension fund benefit levels for the first three years of the deal; pension benefit levels will be negotiated later for the final year of the contract. Under the last contract, which was signed in January 2012, pension benefits were capped at $70,000 a year per player and wages increased two percent a year.
"In these times of economic uncertainty, it was important to achieve a sense of stability, so that we can focus on bringing the highest level performances to our audience both in New York City and around the world," said Dawn Hannay, a violist in the Philharmonic and chair of the negotiating committee in a statement. "It is time to look to the future and work together to develop new artistic initiatives."
WQXR is a broadcast partner of the New York Philharmonic.