New Releases: Tchaikovsky's 'Pathetique,' Piano Encores and Benedictine Nuns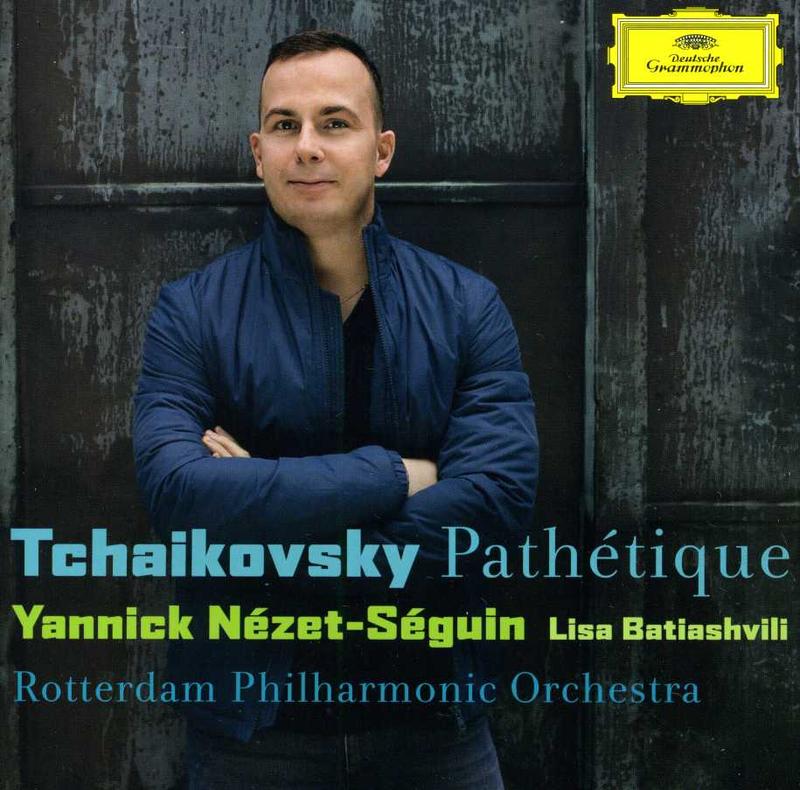 Tchaikovsky – a composer of choice at the 2014 Winter Olympics – leads off our Albums of the Week. Along with the Rotterdam Philharmonic's new recording we spotlight Alexandre Tharaud's encore collection and a new Lent-themed collection by the Benedictines of Mary.
Tchaikovsky: Pathetique
Yannick Nézet-Séguin, Rotterdam Philharmonic
Lisa Batiashvili, violin
Deutsche Grammophon
Available at Arkivmusic.com
It's suddenly a good month to be a Tchaikovsky fan: his music has permeated at the Winter Olympics in Sochi, Russia, from the opening ceremony to several figure-skating soundtracks that have featured his Swan Lake and Sleeping Beauty (consider the symbolism of those choices as you wish). Another reason for Tchaikovsky fans to be pleased is this new recording of his Sixth Symphony ("Pathetique") by the Rotterdam Philharmonic Orchestra and its ubiquitous music director Yannick Nézet-Séguin. The Dutch orchestra's rich textures come through in this nicely-shaped performance, and as a bonus, there are several violin arrangements of Tchaikovsky's Romances, featuring soloist Lisa Batiashvilli.
Alexandre Tharaud
Autograph
Erato
Available at Arkivmusic.com
Alexandre Tharaud says he wanted to put together an album of encore pieces for the simple reason that he's played them for years, and they sum up his repertoire and his career as much as the longer, meatier works. There are 23 in all here, including favorites like Rachmaninoff's Prelude in C-sharp minor, Satie's Gymnopedie No. 3 and Sibelius's Valse triste. Also featured are some lesser-known gems including Rameau's Les Sauvages, Sriabin's Prelude for the Left Hand and Poulenc's Melancolie. Tharaud mixes moods and styles with a certain flair, and the album provides a fine companion to Hilary Hahn's recent collection of 27 commissioned encores.
Benedictines of Mary, Queen of Apostles
Lent at Ephesus
Decca
Available at Arkivmusic.com
The Benedictines of Mary, Queen of Apostles, a monastic order from rural Missouri, were the top-selling classical artists of 2013, according to Billboard. As we reported in December, "Advent at Ephesus" and "Angels and Saints" – collections of ancient chants and hymns – were the second- and third-best selling traditional classical albums of 2013 (the traditional classical category excludes crossover releases, according to Billboard). Their biggest competitor in 2013? "Fifty Shades of Grey: The Classical Album," EMI's musical tie-in to the erotica novel, Fifty Shades of Grey. Now comes another collection of chants and hymns, sung mostly in rich, multi-part harmonies (though the more austere, monophonic chant is sprinkled in as well). Timed to the start of Lent on the Christian calendar, this one suggests another hit.