Live Broadcasts
New York Philharmonic Opening Night: Music of Italian Cinema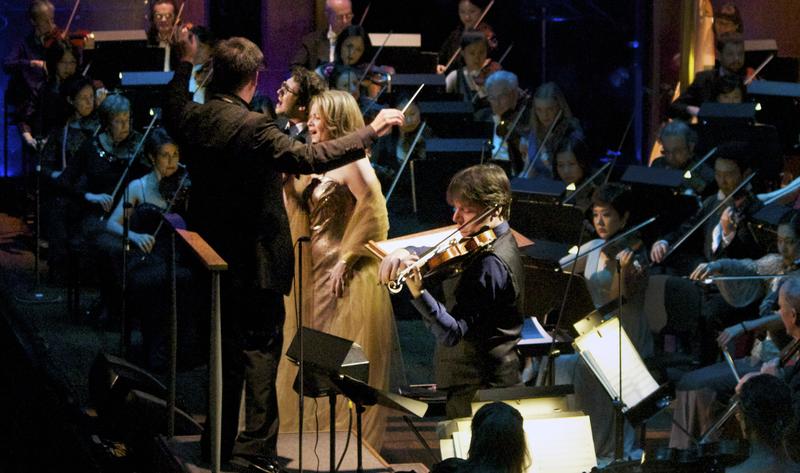 Tuesday, September 16 at 7:30, WQXR brings you a live broadcast of the New York Philharmonic's opening night gala concert: "La Dolce Vita: The Music of Italian Cinema."
The program includes arrangements of Nino Rota's scores to Fellini's 8½ and La Dolce Vita, and Ennio Morricone's soundtrack to Cinema Paradiso. Joining music director Alan Gilbert and the orchestra are a trio of high-profile soloists: violinist Joshua Bell, soprano Renée Fleming and singer Josh Groban.
The program, with film clips, kicks off the Philharmonic's second annual "The Art of the Score" film week. Elliott Forrest and David Garland co-host the broadcast.
AUDIO: Josh Groban talks about his big break filling in for Andrea Bocelli, and about his ambitions for his future:
Below: Watch the trailer to Fellini's "8 1/2"

Watch the opening of "La Dolce Vita"