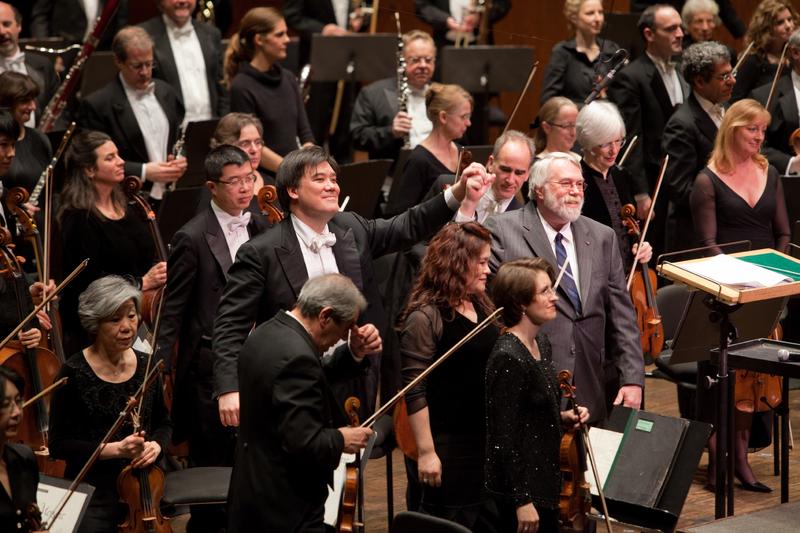 The fourth and final edition of the Spring for Music festival, spotlighting adventurous programming among American orchestras, kicks off with a hometown band. The New York Philharmonic travels to Carnegie Hall to present the Requiem by its composer-in-residence Christopher Rouse. Listen above to the archived broadcast.

Rouse's 90-minute score was composed in honor of the 2003 bicentenary of Hector Berlioz's birth. Composed soon after 9/11, it features poems by Seamus Heaney, Siegfried Sassoon, Ben Jonson, Milton and Michelangelo, plus the traditional Latin text. The massive forces include adult choir, children's choir, baritone soloist and orchestra, including a large percussion section.

Online Exclusives:

Christopher Rouse explains how the piece addresses the notion of loss in both a personal and universal manner. "It uses every influence that I'm aware of in my work," he tells host David Garland. "All of that was to try to put across the idea of facing death, whether you're facing it yourself or if you're going on after the death of a loved one. But it is a very personal work and I think it's the best work I've composed."



Philharmonic music director Alan Gilbert tells host David Garland about the orchestra's performance of the Requiem. "This work goes farther or comes from deeper in him than almost any other piece of his," he said. "It takes a lot out of you both technically but emotionally as well."

 

Program Details:
New York Philharmonic
Alan Gilbert, Music Director
Jacques Imbrailo, Baritone
Westminster Symphonic Choir
Joe Miller, Conductor
Brooklyn Youth Chorus
Dianne Berkun-Menaker, Artistic Director
Below is the Requiem text. Note that two poems were not included due to copyright restrictions.