New York Philharmonic to Summer in Santa Barbara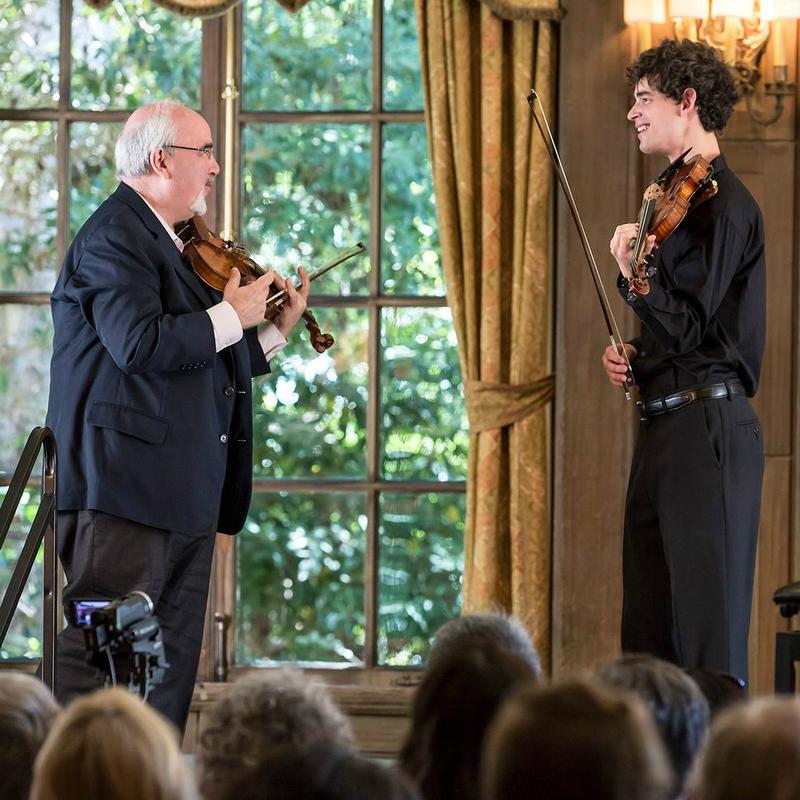 The New York Philharmonic on Monday announced a new four-year partnership with the Music Academy of the West, a summer festival and school for aspiring professional musicians in Santa Barbara, CA.
The plan will bring up to five Philharmonic musicians, plus music director Alan Gilbert, to the festival for one week each summer starting in 2014 to give coaching, lessons and masterclasses to student fellows. The orchestra then plans to audition students for ten-day winter apprenticeships in New York through 2018.
The deal also calls for the full Philharmonic to spend a week in Santa Barbara during the summers of 2015 and 2017, where it perform, first individually and then jointly with the resident Academy Festival Orchestra (AFO).
The Music Academy partnership echoes a recent four-year arrangement with the Shanghai Symphony Orchestra that is expected to include mutual residencies and training programs. In a statement, Philharmonic executive director Matthew VanBesien said this is "similar to what we are undertaking in Shanghai through the Shanghai Orchestra Academy and Residency," and that it "will allow Alan and our talented musicians to create a long-term, immersive connection with Santa Barbara audiences."
The Music Academy of the West was founded in 1947 and is housed on a lush garden estate overlooking the Pacific Ocean. With about 140 students, the school offers training in orchestral instruments, piano and voice (the latter under the direction of mezzo-soprano Marilyn Horne). Glenn Dicterow, who is retiring as the Philharmonic's concertmaster at the end of this season, is joining the faculty this summer as he prepares to move to Southern California.
The deal adds to an increasingly full summer schedule for the Philharmonic, one that includes city parks concerts, a residency at the Vail Valley Summer Festival and planned dates in Shanghai. Unlike other major U.S. orchestras, the Philharmonic does not have a full-time summer home, and recent hopes that the Park Avenue Armory would fill that role have not come to fruition.