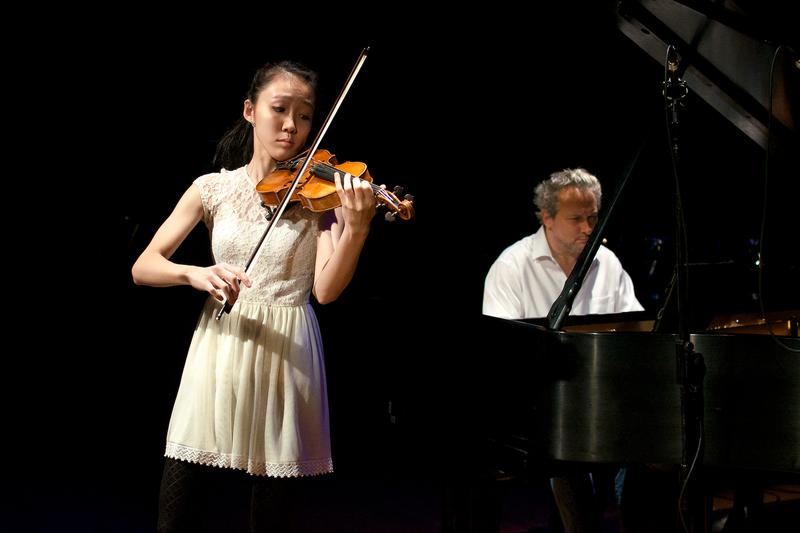 From Norfolk, Va., this week's episode features a violin-cello duo made up of two wonderfully talented brothers. Their unusually generous and easygoing humor with each other is not only charming, but it also makes for a seamless musical collaboration. We'll also hear a spirited performance from Mozart's Sonata No. 12 by a pianist who's just 11-years-old, and we'll meet a 15-year-old violinist who happens to have some success as an actress: she recently landed a guest role in the new NBC series "Believe."
Performers and repertoire:
Violinist Brendon Elliott, 19, and cellist Sterling Elliott, 14, from Newport News, Va., perform Passacaglia in G minor on a Theme by Handel by Johan Halvorsen.
Pianist Kyle Hu, 11, from Yorktown, Va., performs the third movement, Allegro assai, from Piano Sonata No. 12 in F major, K. 332, by Wolfgang Amadeus Mozart.
Violinist Alissa Mori, 15, from New York City, performs the second movement, Allegro moderato, from Sonata No. 1 for Violin and Piano, Op. 75, by Camille Saint-Saëns, with pianist Christopher O'Riley.
Soprano Emily Pogorelc, 17, from Whitefish Bay, Wis., performs "Kommt ein schlanker Bursch gegangen" from Der Freischütz by Carl Maria von Weber, with pianist Christopher O'Riley.
Double bassist Lena Goodson, 16, from York, Penn., performs Intermezzo,Op. 9, No. 1, by Reinhold Glière, with pianist Christopher O'Riley.
The Rhythm Project All Stars perform an arrangement of the Overture to The Barber of Seville by Gioacchino Rossini for steel drum ensemble.