Episode #1535
Norwegians Would, Part II
Sunday, September 06, 2015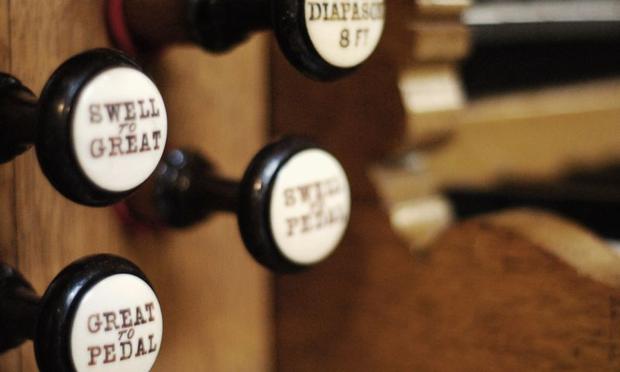 (JMC Photos/flickr)
Pipedreams this week goes on another exploration of the organ art as practiced in distinctive fashion by soloists and composers from Norway.
Program playlist:
KNUT NYSTEDT: Introduction & Passacaglia, Op. 7 –Gunnar Petersen-Øverleir (1986 Lund/Vålerenga Church, Oslo, Norway)Simax 1127.
PER HJORT ALBERTSEN: Anna Tuetom's Psalm Tune –Per Fridtjov Bonsaksen (1930 Steinmeyer/Nidaros Cathedral, Trondheim, Norway) Pro Musica 9028.
EGIL HOVLAND: Saul –Trondheim Cathedral Choir/Björn Moe, director; Øyvind Kåre Pettersen (1930 Steinmeyer/Nidaros Cathedral, Trondheim) Sonor 6001.
(UN)TRADITIONAL: Improvised Fantasies on Norwegian Hymns (Herre Gud! Ditt dyre Navn og Aere & Hos Gud er idel glede) –Anne-Lise Berntsen, mezzo-soprano; Nils Henrik Asheim(1787 Holzhey/Weissenau Abbey, Germany) Kirkelig Kulturverksted 136.
JON LAUKVIK: 3 Slåtter (Folk Dances) –Bjørn Andor Drage (1860 Eriksen & Svendsen/Tjeldsund Church, Norway) Euridice 008.
NICOLAY APOLLYON (Kjell Johnsen): Toccata & Fugue –Nicolay Apollyon (1964 Grönlund/Engelbrekt Church, Stockholm, Sweden)IACS 9001.
The WQXR e-newsletter. Show highlights, links to music news, on-demand concerts, events from The Greene Space and more.