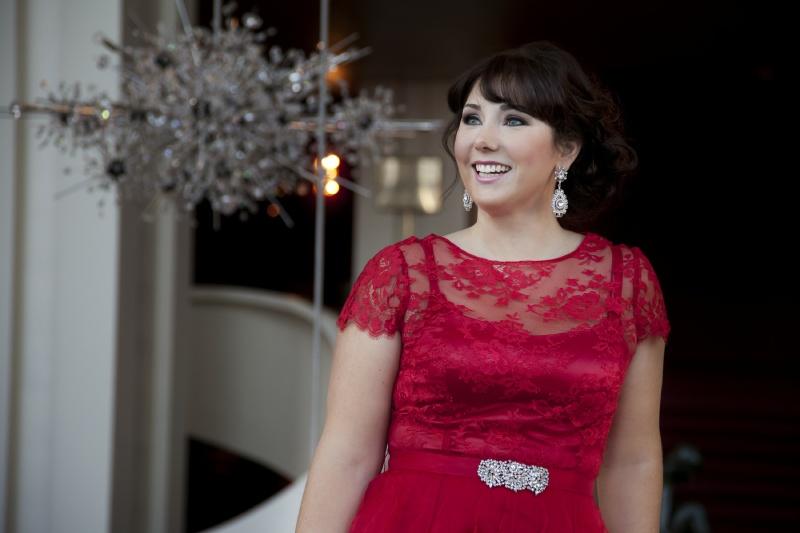 According to soprano Jennifer Rowley, there's a little bit of Cyrano in all of us.
When it comes to pathos, Franco Alfano's opera based on Cyrano de Bergerac hits this sentimental story right on the nose. Premiered in 1936, Cyrano the opera brings rich and fragrant music—with hints of Puccini and Debussy—to Rostand's exquisite poetry, which not only delights the audience but animates its title character, the swashbuckling rhapsodist Cyrano. Convinced that he couldn't possibly deserve the love of the fair Roxane, Cyrano finds himself in the awkward position of helping an utterly unworthy suitor win her affections. You can practically hear Cyrano's heart breaking from the back row.
This week on He Sang/She Sang, we'll chat with Jennifer Rowley about her role debut as Roxane at the Metropolitan Opera. She'll tell us how she became the woman who casts a spell over nearly every male character, and how she learned to walk like a 17th century French lady. 
Also, WQXR's Nimet Habachy and Merrin Lazyan go nosing through the history, themes and musical highlights of this wonderful yet neglected opera. 
Cyrano de Bergerac (Montpellier 2003):
This episode features excerpts from the following album:
Franco Alfano: Cyrano de Bergerac (CPO, 2003)
— Manuela Uhl, soprano; Roman Sadnik, tenor; Paul McNamara, tenor; Matthias Klein, bass-baritone; the Kiel Philharmonic Orchestra and Chorus conducted by Markus Frank