New York Now
On-Demand Audio: John Luther Adams's Become Ocean Live at Carnegie Hall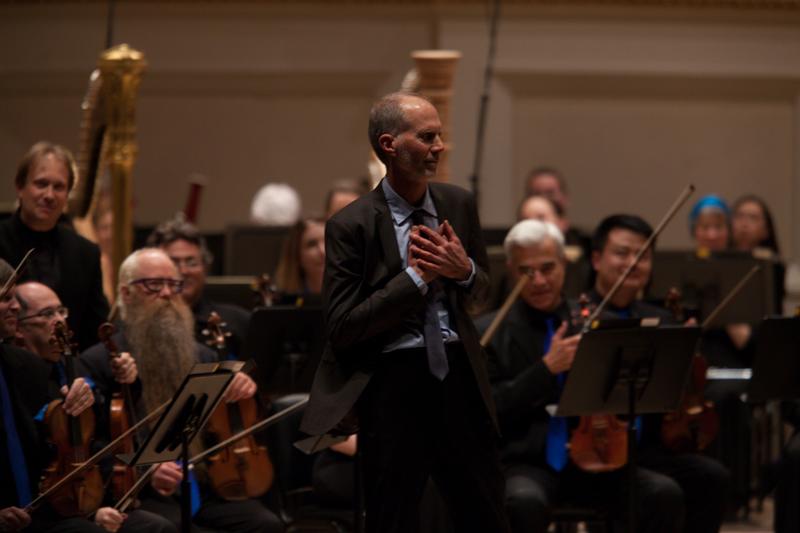 Listen above to the New York premiere of composer John Luther Adams's Pulitzer Prize-winning Become Ocean as performed by the Seattle Symphony at Carnegie Hall May 6. For a communal listening experience, Q2 Music will stream the work Friday, May 9 at 3 pm. 
The performance is part of Spring for Music – a festival of North American orchestras and adventurous programming – and, like all of the previous and upcoming concerts is broadcast and archived for on-demand listening by WQXR.
Become Ocean was commissioned by the Seattle Symphony and conductor Ludovic Morlot and premiered in Seattle in June 2013. As the program notes point out, the music "takes the form of waves of sound, both large and small." The orchestra is divided into three smaller ensembles that perform at independent tempos to create separate crests and troughs that occasionally come together into crashing climaxes. The result is an immersive sonic environment that, like so much of Adams's music, powerfully reflects the unrelenting, awe-inspiring and savage power of Nature.
As the composer writes: "My hope is that the music creates a strange, beautiful, overwhelming – sometimes even frightening – landscape, and invites you to get lost in it."