Olivier Messiaen's Turangalîla: Just an Old Fashioned Love Song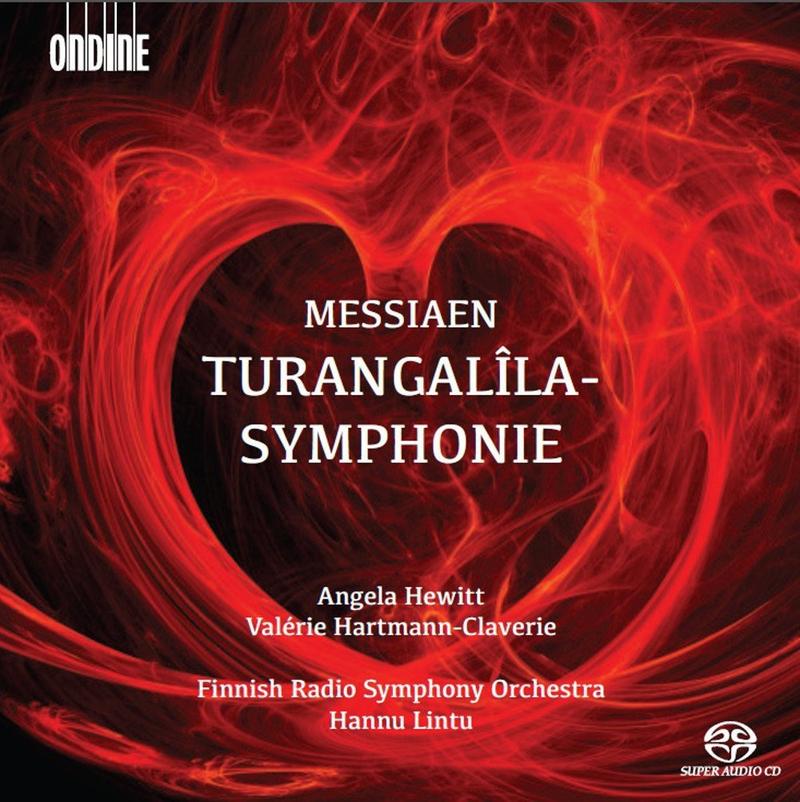 Even for Messiaen, the Turangalîla-Symphony is weird. Rather than the usual rapt mixture of birdsong, plainchant and Catholic theology, here we have dancing rhythms, tantric sex and laughing gas. And it's 80 minutes long! Messiaen crafted the title from two Sanskrit words to mean "love song and hymn of joy, time, movement, rhythm, life and death." He described the feeling of the music as "superhuman, overflowing, dazzling and abandoned." When asked what it all meant he said "it's just a love song."
You really should experience the zany love machine that is the Turangalîla in a concert hall, where it can surround, embrace, tickle, and lift you out of your seat. Barring that rare possibility, though, you may want to listen to this recording with the Finnish Radio Symphony Orchestra conducted by Hannu Lintu. The sonics are great and if you are set up for SACD or 5.0 surround this may be as close as you can get to the live craziness. As a quick serving suggestion, try the roof-raising final movement at the loudest possible volume.
For a gigantic ten movement symphony requiring a huge orchestra and two keyboard soloists, one of them playing the theramin-like ondes martenot, Turangalîla has been lucky on disk. There are at least two dozen recordings, with one dating back to 1950, only a few months after the premiere. Messiaen revised it in 1990 and several outstanding recordings have been made since then, including those conducted by Myung-Whun Chung, Riccardo Chailly, Kent Nagano and (my personal favorite) Juanjo Mena.
Fun Turangalîla facts:
1) It was commissioned by Serge Koussevitzky and premiered by the Boston Symphony Orchestra on December 2, 1949. Koussevitzky was ill, so the premiere was led by the young Leonard Bernstein, who never performed it again.
2) In the animated television series Futurama, cartoonist Matt Groening named the one-eyed main character (voiced by Katie Sagal) Turanga Leela, though she is referred to simply as Leela.
3) Pierre Boulez called the Turangalîla "brothel music."
'Olivier Messiaen: Turangalila-Symphonie'
Ondine | Released June 10, 2014
This audio is no longer available.