New York Now
On-Demand Audio: 'Andriessen 75' on the Edge at Shenandoah Conservatory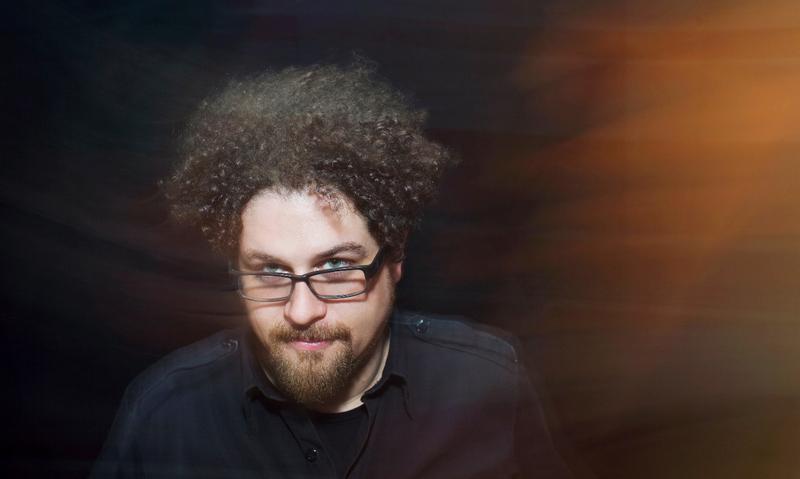 Friday, July 11 at 11 am ET, Phil Kline highlights composers Derek Bermel and Ruby Fulton, whose music was performed alongside Louis Andriessen for the penultimate concert, titled "La Girò," of the celebratory "Andriessen 75" festival held in Washington, D.C. The EDGE Ensemble, with composer David T. Little as artistic director, the Shenandoah Conservatory Wind Ensemble directed by Damon Talley and violinist Monica Germino performed the program at the Armstrong Concert Hall at Shenandoah Conservatory on April 12. 
Derek Bermel's Ides March opened the night. Commissioned as a piece that could accompany both a funeral and a wedding, the piece's big band sound echoes the signature brassy timbres of Andriessen (Bermel's former teacher). Composer and Shenandoah faculty member Ruby Fulton's Junk Pop, a piece inspired by the death of painter Jean-Michel Basquiat, settles from hard-driving, carnivalesque brass to thoughtful call-and-response figures tossed between the instrumentalists.
The program included the also-brassy counterpoint of French composer Florent Schmitt's 1914 Dionysiaques, Op. 62, and The second half of the program featured Andriessen's own music—Bells for Haarlem, Hout, and La Girò, which included Monica Germino as the violin soloist and sound designer Frank van der Weij. 
The festival was developed and curated by Armando Bayolo, founder of the Great Noise Ensemble and new-music curator at the Atlas Performing Arts Center. 
Select excerpts from the program are available below: 
Derek Bermel  – Idea March
Ruby Fulton  – Junk Pop
Florent Schmitt  – Dionysiaques, Op. 62
Louis Andriessen  – Bells for Haarlem
Louis Andriessen  – La Girò
Concert audio recorded live and mixed by Brian Knox. La Giró will be archived on this page for one year following the initial webcast.