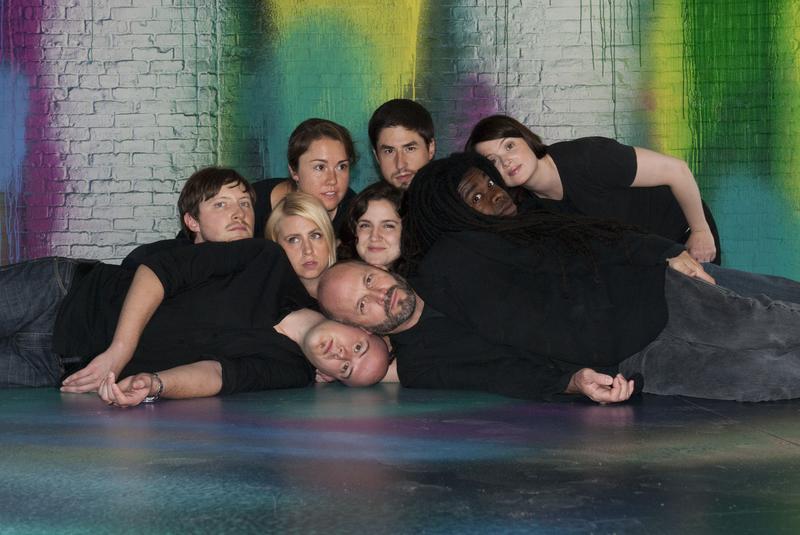 October 19, New Amsterdam Records presented Sound / Source, a day-long celebration of electronic music in its many forms. The festival took place at MoMA PS1 and focused on the interplay between humans and electronics as applied to both performer and audience interaction.
For the day's penultimate performance, members of Roomful of Teeth performed new arrangements from Paul Lansky's groundbreaking Idle Chatter series. The music was inspired by the composer's exposure to rap in the 1980s and used granular synthesis and a process called linear predictive coding to break down and rebuild the elements of speech. These new arrangements were completed by Michael Hammond, a largely electronic composer who releases music under the name No Lands. Idle Chatter and Notjustmoreidlechatter bookend a more recent (2002) speech-composition titled Pattern's Patterns.
Sound / Source was organized by Jocelyn Miller, Curatorial Assistant / Editorial Manager, MoMA PS1, Michael Hammond, Label Manager, New Amsterdam Records and Daniel Wohl, Composer. The day included live performances of music by Tristan Perich, Paul Lansky and Alvin Lucier as well as installations from Daniel Lopatin (Oneohtrix Point Never) and Los Angeles duo Lucky Dragons. View a full run-down of the festival here.