New York Now
Rouse, Eötvös, Adolphe Premiered at NY Phil Biennial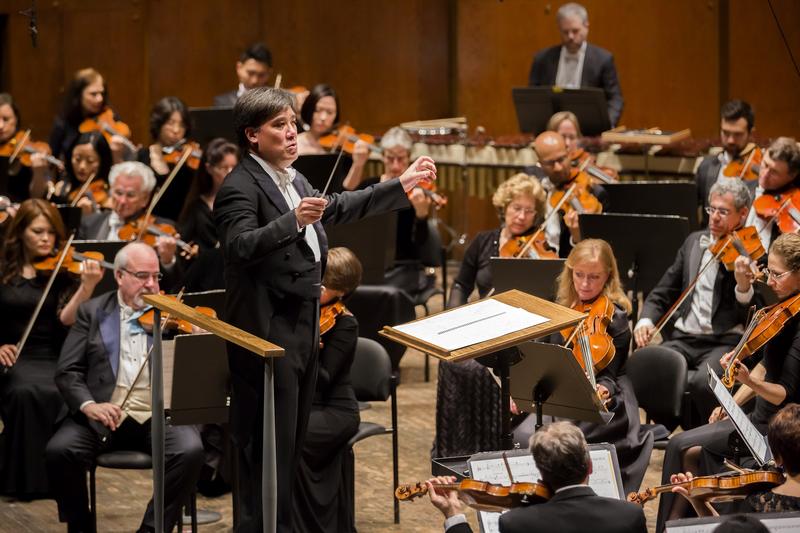 "While I did have a particular meaning in mind when composing my Symphony No. 4, I prefer to keep it to myself. Some listeners may find the piece baffling but will nonetheless have to guess," said composer Christopher Rouse. His work was premiered by the New York Philharmonic as a part of its Biennial series on Thursday, June 5, along with works by Peter Eötvös and Julia Adolphe. 
Whether or not you find meaning in the piece, Rouse's emotionally-polarizing Symphony No. 4 remains a grand gesture in symphonic writing. The 2013-2014 season has been Rouse's second year as the Marie-Josée Kravis Composer-in-Residence for the orchestra. 
Peter Eötvös, with whom Henri Dutilleux shared his 2011 Marie-Josée Kravis Prize for New Music, had his second violin concerto, DoReMi, performed in its New York premiere. Featuring violinist Midori Gotō, the piece is athletic and animated, passing through shifting moods and landscapes. 
Young composer Julia Adolphe also heard her work Dark Sands, Sifting Light premiered at the concert as a selection for the EarShot New Music Readings. New Yorker music critic Alex Ross called the piece "alive with invention." 
Julia Adolphe – Dark Sand, Sifting Light
Peter Eötvös  – DoReMi
Christopher Rouse  – Symphony No. 4
This audio is no longer available.