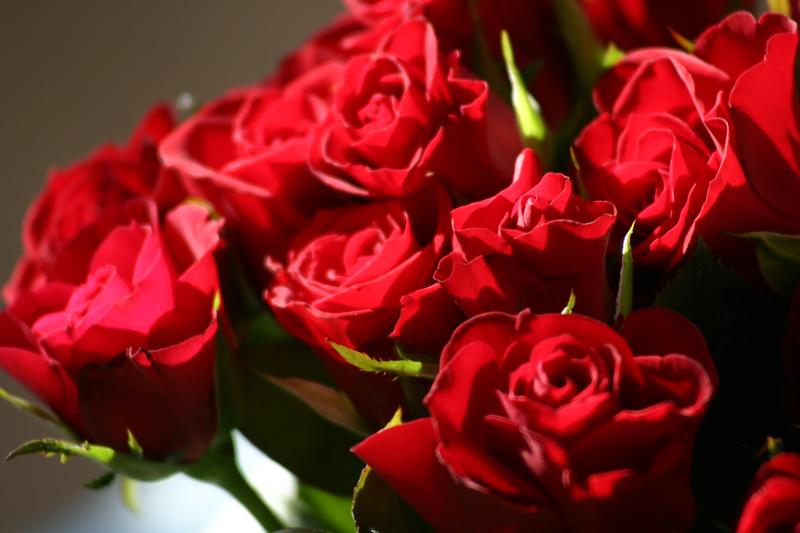 This Saturday at 12:30 Operavore host Naomi Lewin gets us in the mood for love with music from Rigoletto, La bohème, Don Giovanni and much much more. 
In this episode of Operavore we examine the flirty beginnings of relationships and the sexy and more complicated nature of ongoing trysts. We also explore iconic lovers as well as singers who played them best: Luciano Pavarotti as Rodolfo and Mirella Freni as Mimi in La bohème; Anna Netrebko as Manon and Rolando Villazón as Des Grieux in Manon; Leontyne Price and William Warfield as Porgy and Bess.  
At Operavore we have more than a few favorite love stories, many of them somber stories of love gone awry: Otello, Giuditta, Manon. Each gives us something to reflect on whether it's beautiful heart wrenching music or cautionary tales. What's your favorite operatic couple, love scene, duet?
Playlist:
Georges Bizet Carmen "L'amour est un oiseau rebelle" (Habanera)
Metropolitan Opera Orchestra and Chorus; Leonard Bernstein, conductor; Marilyn Horne, mezzo-soprano
Deutsche Grammophon 457691
Giuseppe Verdi Rigoletto "Gualtier Malde... Caro nome"
Orchestra of the Royal Opera House, Covent Garden; Francesco Molinari-Pradelli, conductor; Joan Sutherland, soprano
Decca 414450
Giacomo Puccini La Bohème "O soave fancìulla"
Berlin Philharmonic Orchestra; Herbert von Karajan, conductor; Mirella Freni, soprano; Luciano Pavarotti, tenor
London/Decca 421049
Giuseppe Verdi Otello "Gia nella notte densa...Quando narravi"
Rome Opera Orchestra; Tullio Serafin, conductor; Leonie Rysanek, soprano; Jon Vickers, tenor
RCA 63180
Wolfgang Amadeus Mozart Don Giovanni, K 527 "Deh, vieni alla finestra"
Royal Stockholm Philharmonic Orchestra; Lawrence Renes, conductor; Peter Mattei, baritone
BIS 1749
Jules Massenet Manon "Toi! Vous!... Ah! Viens, Manon, je t'aime!"
Staatskapelle Dresden Orchestra; Nicola Luisotti, Conductor; Anna Netrebko, soprano; Rolando Villazón, tenor
Deutsche Grammophon 884610
Franz Lehár Giuditta "Meine Lippen, sie küssen so heiß"
Philharmonia Orchestra; Otto Ackermann, conductor; Elisabeth Schwarzkopf, soprano
Angel/EMI 67004
Giacomo Puccini La Bohème "Donde lieta uscì"
Santa Cecilia Academy Rome Orchestra; Tullio Serafin, conductor; Renata Tebaldi, soprano
Decca 316902
Douglas Moore The Ballad of Baby Doe "Willow where we met together"
New York City Opera Orchestra; Emerson Buckley, conductor; Beverly Sills, soprano
Deutsche Grammophon 465148
George Frideric Handel Teseo, HWV 9 "Moriró, ma vendicata"
Les Talens Lyriques; Christophe Rousset, conductor; Joyce DiDonato, mezzo-soprano
Virgin Classics 19038
George Gershwin Porgy and Bess "Bess, you is my woman now"
Berlin Radio Symphony Orchestra; Alexander Smallens, conductor; Leontyne Price, soprano; William Warfield, baritone
Guild 2313/14 | Live recording from September 21, 1952