Orthodox Christmas and Other Russian Exports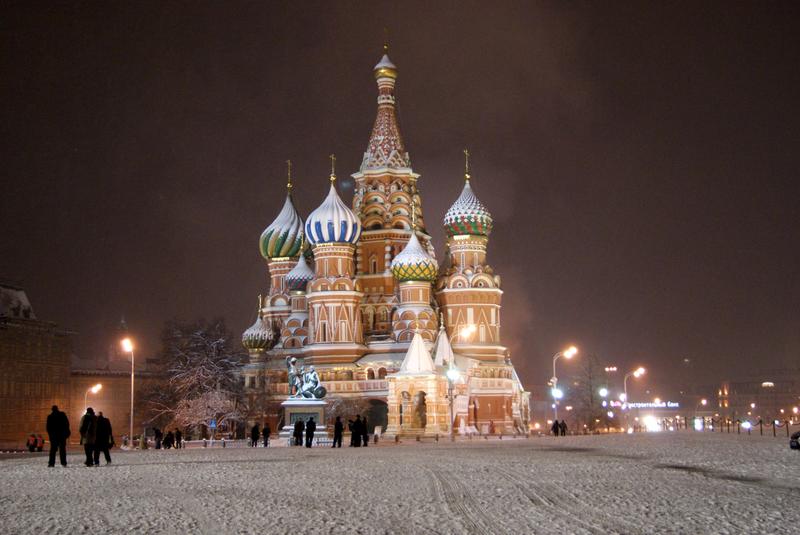 For many people, Christmas begins on December 25 and ends 12 days later with the festival of the Three Kings. But on the Russian Orthodox calendar, Christmas is just about to begin on January 7. On this episode of the Choral Mix, Kent Tritle presents an hour of music for Orthodox Christmas and other Russian exports.
We hear Rachmaninoff's Vespers, Bortniansky's angelic hymn, Kheruvimskie pesni, sacred works by Pavel Chesnokov and more. The cliche about Russia at this time of year is probably true: the Russian winter is harsh. The music that grew from that harsh environment can convey a real sense of desolation and unearthly calm, but there's also a warmth and a joy to it that lights up the holiday.
Playlist
Rachmininov, Sergei: Liturgy of St John Chrysostom, Op. 31
Slava Ottsu (Glory be to the Father)
Tebye Poyem (We Hymn Thee)
Kansas City Chorale, Charles Bruffy
Nimbus 5497/98
Chesnokov, Pavel: Sacred Choral Works, Op 43:
No. 1 Presvyataya bogoroditse (Blessed Virgin Mary)
No. 3 Miloserdiya dveri otvertzi nam (Mercy opened the door)
No. 4 Ne umolchim nikogda, Bogorodiste (Keep not silence, Virgin Mary)
St. Petersburg Chamber Choir
Nikolai Korniev, Conductor
Philips 289 454 616-2
Arvo Part: Rejoice, O Virgin
Kastalsky, Alexander: Shepherds of Bethlehem
Traditional Ukrainian carol (Arranger: Stetsenko, Kyrylo): The Angels Exclaimed
Traditional Ukrainian carol (Arranger: Stetsenko, Kyrylo): A New Joy
Estonian Philharmonic Chamber Choir
Paul Hillier, Conductor
Harmonia Mundi 907410
Gretchaninoff, Alexander: Glory/Only Begotten Son
Chesnokov, Pavel: Cherubic Hymn
Sviridov, Georgy: A Wondrous Birth
Sviridov, Georgy: Christmas Troparion
Conspirare
Craig Hella Johnson, Conductor
Harmonia Mundi C122
Bortniansky, Dmitry: Kheruvimskie pesni (Cherubic Hymns) No. 7 of 7.
Estonian Philharmonic Chamber Choir
Paul Hillier, Conductor
Harmonia Mundi HMU 907318
Gretchaninov, Alexander:
We praise the mother of God
Moscow State Academic Choir, Moscow State Choir, Musica Sacra
Andrej Koshewnikow, Conductor
K&K Verlagsanstalt KuK 23
Rachmoninov, Sergei:
Bogoroditse Dyevo (Rejoice O Ye Virgins)
Velichit dusha moya Ghospoda (Magnificat)
Choir of St Ignatius Loyola
Kent Tritle, Conductor
AMDG Recordings