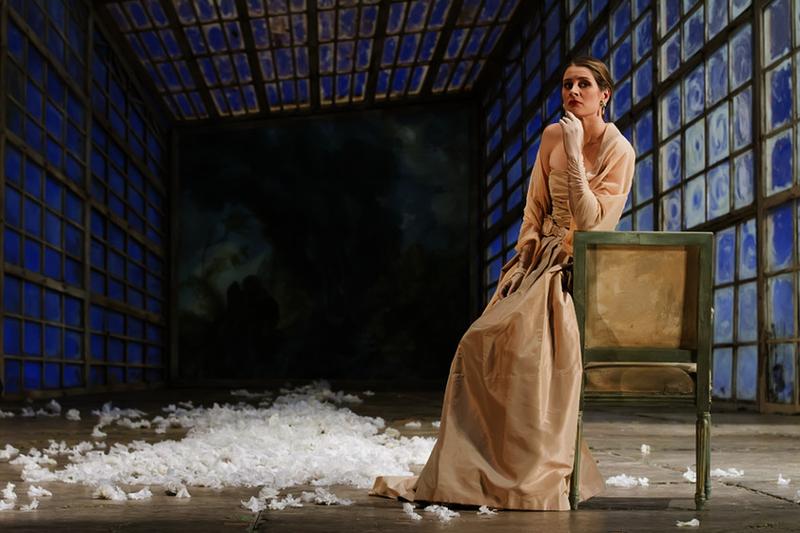 • Listen to the Operavore stream
This week on World of Opera, host Lisa Simeone presents The Marriage of Figaro from Switzerland's Grand Theatre of Geneva.
We have to go back to the 1700s to find what may be the greatest theatrical team ever: Wolfgang Amadeus Mozart and Lorenzo da Ponte. Together, they wrote three beloved operas (operas in which slapstick comedy mixes brilliantly with discord, treachery, and heartbreak) Don Giovanni, Così fan tutte, and the topic of today's episode, Le nozze di Figaro. 
We don't know much about how Mozart and da Ponte divided their efforts on Figaro, but it was Mozart who had to pitch the new work to his main patron, the emperor of Austria -- and it was a tough sell. The opera, and the Pierre Beaumarchais play that it's based on, explores the rocky territory of the relationship between the classes.
The play had been banned by authorities in France and the Austrian monarchy was nervous. Both works clearly illuminate the limitations of rank and privilege, demonstrating that common sense can often trump wealth and power, and that genuine humility easily upstages unchecked arrogance. Da Ponte's dialogue is subtle and meticulously layered -- but at the same time witty and involving. Mozart's music is well-crafted and immensely sophisticated -- but also tuneful and infectious.
In this production conductor Stefan Soltesz leads the Suisse Romande Orchestra, featuring sopranos Malin Byström and Nataliya Kovalova as the Countess Almaviva and her maid Susanna, and baritones David Bizic and Aris Argiris as Figaro and the Count.
Program Details:
Conductor: Stefan Soltesz
Figaro: David Bizic (baritone)
Countess Rosina: Malin Byström (soprano)
Count Alma Viva: Aris Argiris (baritone)
Susana: Nataliya Kovalova (soprano)
Bartolo: Christophoros Stamboglis (bass)
Cherubino: Maria Kataeva (mezzo-soprano)
Barbarina: Elisa Cenni (soprano)
Basilio: Raul Gimenez (tenor)
Antonio: Piet Vansichen (baritone)
Don Curzio: Fabrice Farina (tenor)
Suisse Romande Orchestra
Grand Theatre Chorus