Ojai Music Festival
Peter Sellars Hosts: Leila Adu, Caroline Shaw and Du Yun at the Ojai Music Festival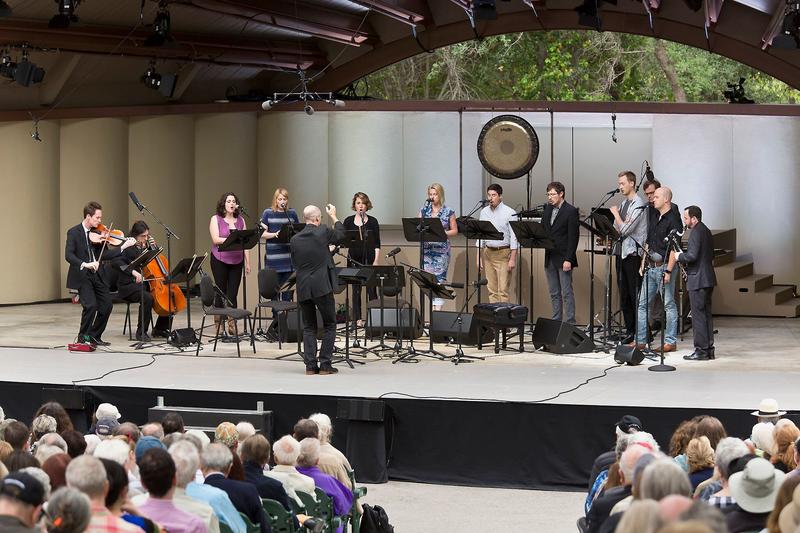 Thursday, June 8, the 2017 Ojai Music Festival launches with four days of performances and premieres of music by this year's Artistic Director Vijay Iyer alongside Anthony Braxton, Suzanne Farrin, Tyshawn Sorey, George Lewis and more. To prepare, we're revisiting the highlights of the 2016 festival with four programs hosted by then-Ojai Music Director, the legendary theater and opera director Peter Sellars.
This program, recorded live on June 11, featured the world premiere of Caroline Shaw's This might also be a form of dreaming, commissioned by the Ojai Music Festival and set text by the poet Claudia Rankine. We also hear memorial music from New Zealand composer, singer and songwriter Leila Adu, performed by the Calder Quartet with harpist Bridget Kibbey. 2017 Pulitzer Prize-winning composer Du Yun's An Empty Garlic, performed by Claire Chase on bass flute, closes out the show.
Listen to the full audio at the top of this page. Isolated performances of from this concert call be heard here.
Program
Caroline Shaw – This might also be a form of dreaming (Roomful of Teeth; International Contemporary Ensemble)
Leila Adu – Alyssum (Calder Quartet; Bridget Kibbey, harp)
Du Yun – An Empty Garlic (Claire Chase, bass flute and tam tam)
This on-demand music is part of a partnership between Q2 Music and the Ojai Music Festival to share live recordings from the festival dating back to the 2012 season.