The Quiet Violence of Peter V. Swendsen's Seasons and Weather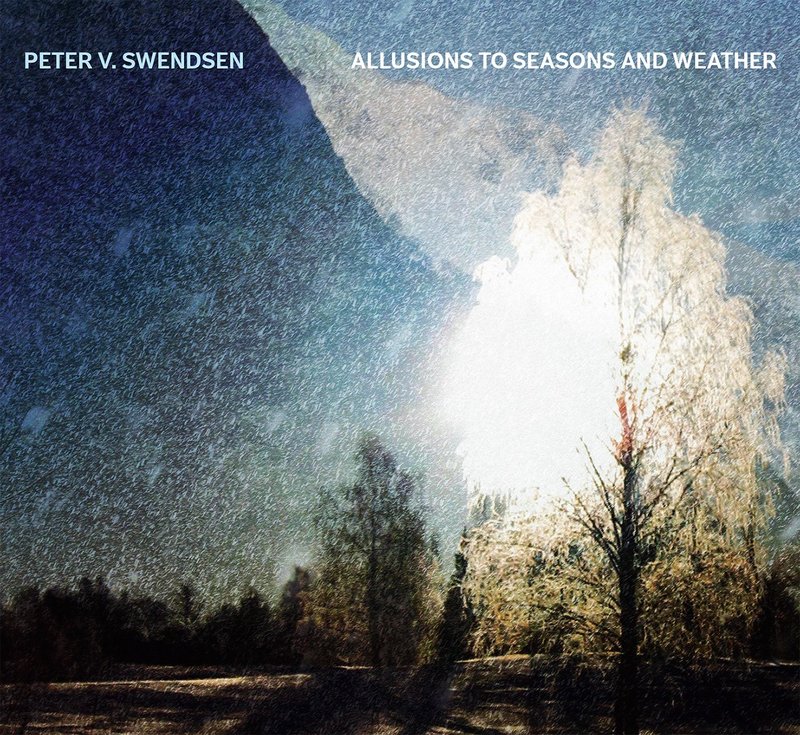 "Allusions to Seasons and Weather," from composer Peter V. Swendsen and the Oberlin Contemporary Music Ensemble, opens with a processed, stuttering tenor recorder emulating a bird call. Live electronics buzz like distant cicadas and a buried sine wave rises and falls, a disorienting change in air pressure.
Swendsen, Associate Professor of Computer and Digital Arts at Oberlin Conservatory, composed the music during a year in residence as a Fulbright Fellow at the Norwegian Center for Technology in Music and the Arts (NoTAM), and each composition is a very literal transcription of place and time. Fragments of traditional Scandinavian folk sounds sift through processed field recordings of church bells and wind. Recorders imitate foghorns and actual recordings of foghorns paired with cello slice through grainy veils of reversed electronics.
The four movements of the title track each represent a different season or place in Norway, beginning with transition of autumn into winter in Oslo and ending in the Lofoten Islands just north of the Arctic Circle. Throughout, the lines of instrument, field recording and electronics are virtually indistinguishable. Is that a distant foghorn, or a reverbed saxophone? A processed recorder, string harmonic or birdsong? Low cello or the distant scrape of wind over ice?
Like the environment that it depicts, the music often gives an initial impression of glacial progression on the verge of stasis. But just as a pause in any natural environment opens a hiker's ears to a seemingly infinite counterpoint of sounds – wind, insects, the creaking of trees or gurgling of water – a close listen to the details of Swendsen's music reveals a shimmering bed of kinetic energy. The starkness of sound gives the illusion of space, but Swendsen slathers every inch of the sonic canvas with quiet layers that together offer a sort of pink noise backdrop to whatever element happens to be taking center stage.
High concept aside, the music's greatest strength here is, well, its musicality. The field recordings and electronics are balanced powerfully with traditional musical elements – harmonic movement, fragmented folk figures, sounds of wind and water that coalesce into hypnotic stretches of rhythmic regularity. The instrumentalists of the Oberlin Contemporary Music Ensemble manage an on-the-edge-of-your-seat intensity even while sinking into an arctic whiteout or rising tide.
The album is rounded out by three smaller works that similarly investigate the inherent musicality of environmental processes, though somewhat less specifically – the movement of water, the creaking of a tree, the hardening and melting of snow. It's music to get lost inside, a vacant and quietly violent plain mesmerizing in its subtlety.
This audio is no longer available.