Hearing Messiaen for the First Time and Six Illuminating Videos
Monday, March 21, 2016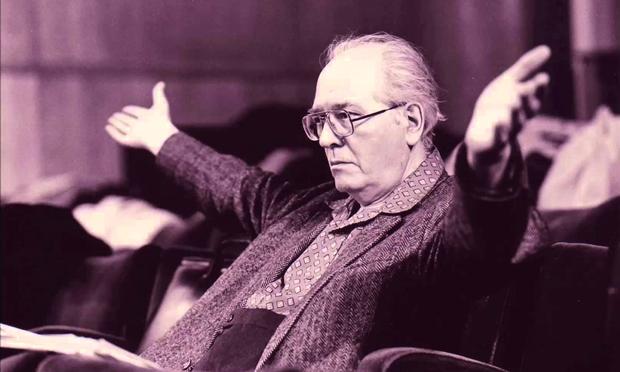 (Unattributed)
Living Music. Living Composers.

More
Many of us have moments in our lives when we hear music that changes us, opens up new vistas, or sends us off on a different course. I vividly recall turning on the radio to listen to my local classical station when I was about 14. They were playing an organ piece, slow and hypnotic, with odd harmonies, sounding both eastern and western, at once new and very old. It felt as if i were hearing colors and incense, a ritual in infinite space. The announcer said it was Les Bergers from La Nativité du Seigneur and I immediately headed for the library to check out Olivier Messiaen. Happy to say, I'm still checking him out.
Maybe it's a good thing I began by listening rather than having his music described to me, for listing its attributes can be overwhelming. You've probably read the rap sheet… long-scale multi-movement works on religious themes, a lot for organ, strongly influenced by Debussy, plainsong, the music of India, Indonesia, Japan and Ancient Greece... and birds... amateur ornithologist, collected birdsongs and used them freely in his music. Oh, yes, he was synesthetic. And what the heck are modes of limited transposition and non-retrogradable rhythms?
Messiaen was born in Avignon in 1908, entered the Paris Conservatoire at the age of 11. He said that hearing Pelléas et Mélisande was a turning point in his youth. He also dug Stravinsky. The bottom line for me is that pretty much from the beginning his compositions followed a course that was utterly individual, to the point of almost being outside the western tradition. Those "exotic" modes (let's start with Debussy's whole tone scales) were not subject to the rules of ordinary classroom harmony, and the symmetrical rhythms were indicative of music that had no desire to drive forward and reach that climax that most 19th century music seemed to be striving for.
While chant looms large in Messiaen's sound world, he found his ideal resource in birdsong. Here was a vast reservoir of melody that was not a human expression of life, but life itself, vivid and unpredictable. As such, they were the perfect embodiment of Messiaen's humble, knowing but awestruck view of the world. He was a religious man, and for sixty years was the organist of Sainte-Trinité in Paris, but while most of his music has a religious subject, it is a religion that embraces mystery, sensuality and ecstasy. All the other elements of his music would be nothing if it weren't for the sense of belief, wonder and astonishment, and the intense, rapt beauty that radiates from every measure. –Phil Kline
Stream Maximum Messiaen – 24 hours of Messiaen's music, hosted by Phil Kline with audio insights from New York Philharmonic music director Alan Gilbert – on Thursday, March 24 as part of Q2 Music's 24 on the 24th series.
Here are six video clips chosen for their unusual nature, insight, and pleasure factor:
1. Messiaen improvises at Sainte-Trinité
Rare footage of the composer showing what he did on his regular Sunday gig:
2. A few words about birdsongs
Messiaen does a very convincing impersonation of a nightingale.
3. Talking about Debussy and color in class
The teacher of the century. Well, at least the second half of it. I always imagine him saying "Mister Boulez, is this something you would like to share with the whole class?" Here he makes jokes and sings to his students.
4. The US Navy Concert Band plays Apparition de l'Église eternelle
Our men and women in blue (concert black, actually) really and truly get it. Remarkable arrangement by Musician First Class David Miller.
5. O sacrum convivium
Messiaen's gorgeous motet of 1937.
6. Turangalîla-Symphonie
The UK National Youth Orchestra having more fun and excitement than 120 people should be able to have at the same time. Plus a good view of Cynthia Millar and her Ondes Martenot.
The WQXR e-newsletter. Show highlights, links to music news, on-demand concerts, events from The Greene Space and more.