Philip Miller on John Cage, Handel and South African Gospel Choirs
Mixtapes streams Wednesdays at 3 pm and Saturdays at 8 pm on Q2 Music
Wednesday, October 29, 2014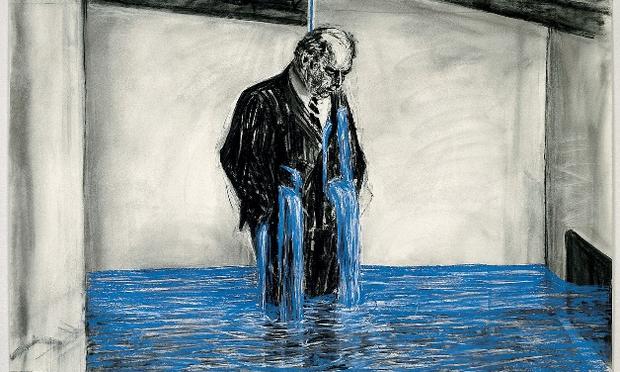 (The Museum of Modern Art)
South African composer Philip Miller is best known for his collaborations with filmmaker and animator William Kentridge. The duo's latest collaboration Paper Music received its US premiere October 27 at Carnegie Hall alongside the first live performance of their installation The Refusal of Time. The performance is part of the venue's UBUNTU: Music and Arts of South Africa festival.
Philip Miller writes the following of his Mixtape:
Living Music. Living Composers.

More
A lot of the pieces of music which I have chosen, came about by me standing in front of my vast collection of CDs at home, and allowing my eyes to scan along the rows of shelves and literally pull out composers and titles that make immediate connections.
Some of these connections are based upon nostalgia. For instance, a piece of music that might relate to my childhood, listening to the Broadway soundtrack to West Side Story with my father or going to my first symphony concert in Cape Town to hear Pictures at an Exhibition. Other pieces which I have chosen, connect to the vast musical sound worlds in which I immerse myself - from the recording of the Soweto Gospel Choir singing  "Jikela Emaweni," to the songs of John Cage sung by Cathy Berberian.
A lot of my selection of music, includes the human voice which is very much an essential part of what excites me as a composer working in South Africa. For me, listening to an aria by Handel and a church hymn sung by the traditional Zionist Church singers who practice in South Africa is not a huge jump in my musical world.
Playlist
John Dowland – Time Stands Still
Meredith Monk – Gotham Lullaby
Steve Reich – Tehillim, part 1
Igor Stravinsky – The Soldier's Tale - Part I: The Soldier's March
Eleni Karaindrou – Ulysses' Gaze: I. Ulysses' Theme
Ennio Morricone – Cinema Paradiso - Nostalgia
Philip Miller – 9 Drawings for Projection: Prologue
Modest Mussorgsky – Pictures at an Exhibition: Ballet of the Chicks
Conlon Nancarrow – 12 Studies for Player Piano, No. 47
Dmitri Shostakovich – The Nose: Gallop
Django Reinhardt – "I Got Rhythm"
George Frideric Handel – Serse, HWV 40 / Act 1 - "Frondi tenere e belle" - "Ombra mai fù"
John Cage – A Flower
Philip Miller – Rewind: The Cry of Nomonde Calaya
Soweto Gospel Choir – "Jikela Emaweni"
Traditional Shangaan Song  – "Rhaliweni (Railway)" (Performed by Sun Glen, arranged by Philip Miller)
Leonard Bernstein – "Somewhere" (from West Side Story)
Watch a preview of The Refusal of Time:

The WQXR e-newsletter. Show highlights, links to music news, on-demand concerts, events from The Greene Space and more.