Pianist Commissions 10 Composers to Redefine 'American Vernacular'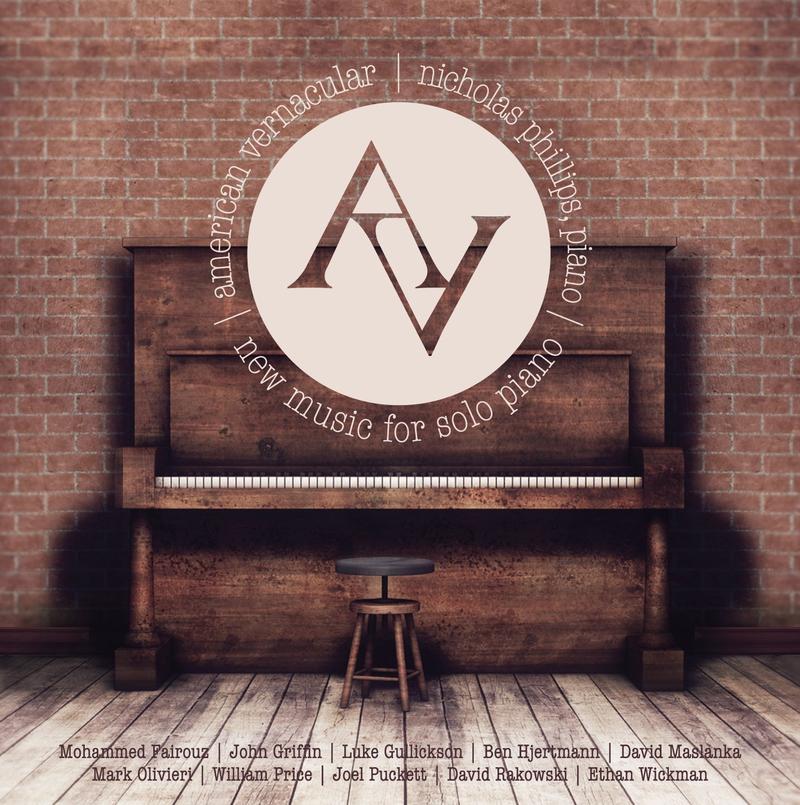 The commissioning project that generated Nicholas Phillips's "American Vernacular" was simple enough. He asked ten composers each to write a piece, inspired by their respective experiences of America, that would connect to an uninitiated concert listener, and then he released the results on the breakout contemporary label New Focus Recordings.
"American Vernacular": That would seem to be a rather tenuous connection between so many different pieces of music. But there are subtle threads linking these pieces: the largely tonal, or at least triadic, undergirding of most American vernacular styles, and of course the pianist who has curated this collection. Each composer here has a distinctive voice, but they seem bound together by Phillips's taste for warm and elegant writing, and by his own genially offhand performances.
But beyond that, Phillips is giving us a recital with reference points scattered across an expanse as broad as America itself. The influence of the American vernacular may be as general as the shades of blue tinting David Rakowski's lively and cerebral Hotfingers suite, or as specific as the shoutouts to 20th-century Argentinian composer Alberto Ginastera and hip-hop titans De La Soul in the Spectacular Vernaculars of Mark Oliveri, or the ode to Billy Joel that is Joel Puckett's Bill-ytude. 
The spiritual sublime is surprisingly close at hand in these pieces, the way that a motel room off the interstate keeps a Bible in the bedside table. Occidental Psalmody by Ethan Wickman and On the Drawing of Constellations by Ben Hjertmann both gaze heavenward for inspiration, while Luke Gullickson's Back Porch Requiem for John Fahey, a standout track, translates the titular guitarist's legendary fingerpicking style of American guitar playing into virtuosic pianism.
But if Gullickson transforms Fahey's loping and amiable arpeggios into something a little showier, Phillips achieves the opposite with these endearingly modest interpretations. Some of the pieces in this program must be devilishly hard to play, but he'd much rather we notice the charm of the studies on "American Vernacular" than their difficulty.
This audio is no longer available.