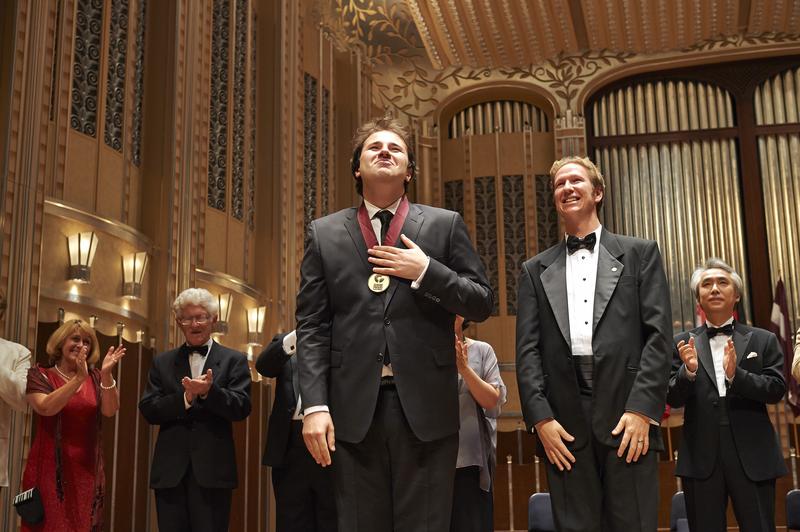 Ukrainian-born pianist Stanislav Khristenko first came to our attention as gold medalist in last year's Cleveland International Piano Competition. He made his first Young Artists Showcase appearance in concert recordings we aired this past July.
Last week, we were able to get Stanislav to our studios to show off some of his range through works by Liszt and Tchaikovsky. He also introduced a piece by Czech composer Gideon Klein, who was one of the cultural leaders in the Theresienstadt concentration camp during the second world war.
The pianist closed his Young Artists Showcase session with a rarely heard suite by Swiss-American composer Ernest Bloch, before host Bob Sherman convinced Khristenko to give us a Gershwin encore.
Program Details:
Sergei Tchaikovsky: Adagio from "The Sleeping Beauty" (trans. Pletnev)
Gideon Klein: Adagio and Allegro from Piano Sonata
Franz Liszt: Rhapsodie Espagnole
Ernest Bloch: Poems of the Sea ("Waves," "Chanty," "At Sea")
George Gershwin: "I Got Rhythm"