Collapsed East Harlem Building Owned by Piano Shop Proprietor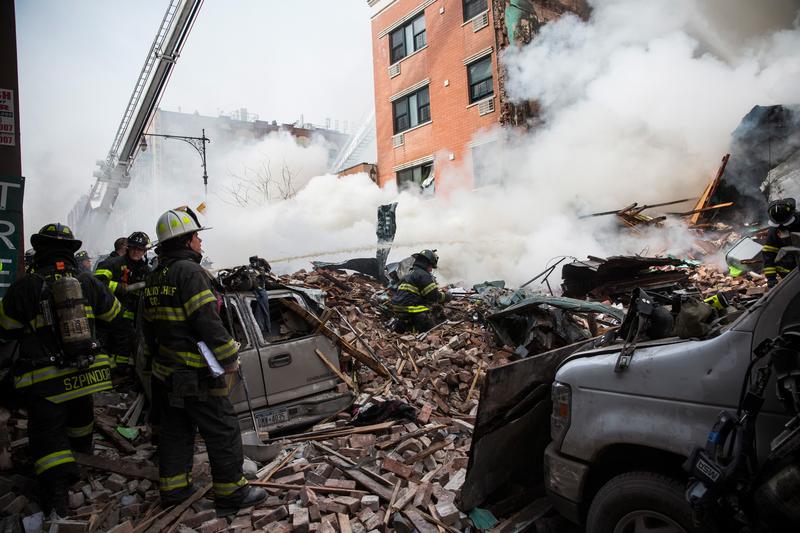 One of two East Harlem buildings that collapsed on Wednesday morning after an apparent explosion was owned by the manager of Absolute Piano, a shop that dealt in uprights and baby grands and catered to mostly neighborhood customers.
Kaoru Demler Muramatsu opened Absolute Piano at 1646 Park Avenue in September 2005 along with her business partner Mark Ripatti. Both were former employees of Beethoven Pianos on West 58th Street; Muramatsu was married to its owner, Carl Demler.
City records show that Carl Demler acquired the East Harlem building in 1989 and then transferred it to Muramatsu in 2008 after the two divorced.
While Muramatsu and Ripatti learned their trade in the polished showrooms of Piano Row on W. 58th Street, Absolute Piano was known for its common touch. WQXR host Terrance McKnight, a Harlem resident, stopped in recently and said the prices were moderate and the atmosphere was casual but organized.
The store's website showed a variety of mid-range pianos by Steinway, Kawai, Yamaha and Young Chang. Last year Absolute provided a shipment of instruments to the New York City Public Schools.
A 2005 article in Crain's New York Business detailed how Muramatsu would import reconditioned pianos directly from Japan, "cutting out the middleman and passing the savings—$800 to $1,000 per piano—on to consumers."
The store's owners also offered piano tuning and repair, and catered to local churches and other Harlem organizations. The Crain's profile noted that Ripatti projected first-year revenues of between $80,000 and $100,000.
The collapse drew a number of sympathetic comments on the shop's Facebook page on Wednesday. A piano technician was in the building at the time of the explosion and has said that he was shielded by a "cocoon" of pianos.
The National Transportation Safety Board said it is sending a team of experts to New York City to investigate the explosion this morning as Con Edison workers were on their way to investigate a report of a gas leak.
At least seven people were killed in the collapse, more than 20 were injured, and over a dozen others are unaccounted for. Mayor Bill de Blasio says all gas mains going into the buildings have been shut down, and a hotline is being set up for worried relatives.
With additional reporting from Robert Lewis. Updated 3/13, 8:30 am