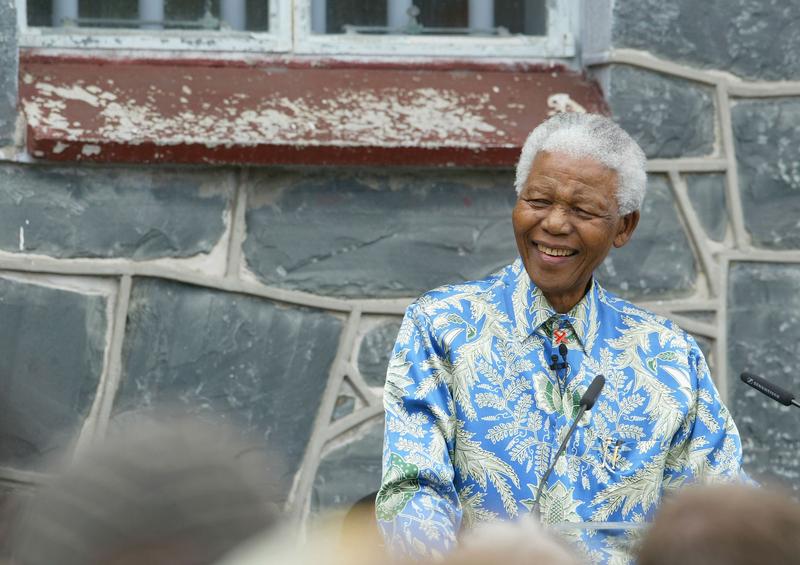 This edition of All Ear's was programmed days before the passing of Madiba (Nelson Mandela) but some striking connections arose as we put the final touches on the evening.
The program opens with ""Calvary,"" an American spiritual bred on Southern plantations that represents the trajectory of a pilgrim''s journey – life, despair, afterlife. The spiritual speaks of the love that Jesus had for the oppressed and to the hope of a downtrodden individual or people.

Jordi Savall' has made a career of exploring centuries of Jewish music. We hear his recording of "Jerusalem, a City of Pilgrimage" a traditional Hebrew work that bears a direct sonic relationship with the American spiritual ""A Poor Pilgrim of Sorrow,"" sung by J. Robert Bradley.
Each week, All Ears aims to demonstrate how music connects the range of human experience and emotion over centuries and across cultures.
Program:
Calvary
Traditional
Unknown Ensemble
Mahalia Jackson, vocalist
Columbia

Quartet No. 1 based on "Calvary" (Negro Spiritual) Coleridge Taylor Perkinson
New Black Music Repertory Ensemble Quartet
Cedille

Christmas Blues
Marcus Roberts
Marcus Roberts, piano
RCA

Tango Seen from Ground Level
John Harbison
Alan Feinberg, piano
Argo

Morango...Almost a Tango
Thomas Oboe Lee
Kronos Quartet
Nonesuch

Three Cornered Hat
Manuel De Falla
Radio-Symphonie-Ochester Berlin
Lorin Maazel, conductor
Deutsche Grammophon

Poor Pilgrim of Sorrow
Traditional
J. Robert Bradley
Shanachie

Jerusalem, a City of Pilgrimage, 383-1250
Traditional Israel
Hesperion XXI
Jordi Savall
Alia Vox

Credo
Arvo Part
Swedish Radio Symphony Orchestra
Esa-Pekka Salonen, conductor
Helene Grimaud, piano
Swedish Radio Choir
Deutsche Grammophon

Les Indes galantes: "Les Fleurs" ballet
Jean-Phillippe Rameau
Les Arts Florissants
William Christie, conductor
Harmonia Mundi

Fantasie for Oud and String Quartet
Simon Shaheen
Simon Shaheen, oud
Mark Pisconoff, violin
Ashley Horne, violin
Midhat Serbaji, viola
Tomas Ulrich, cello
Jamie Haddad, mangolian frame drum
Ark21 Records