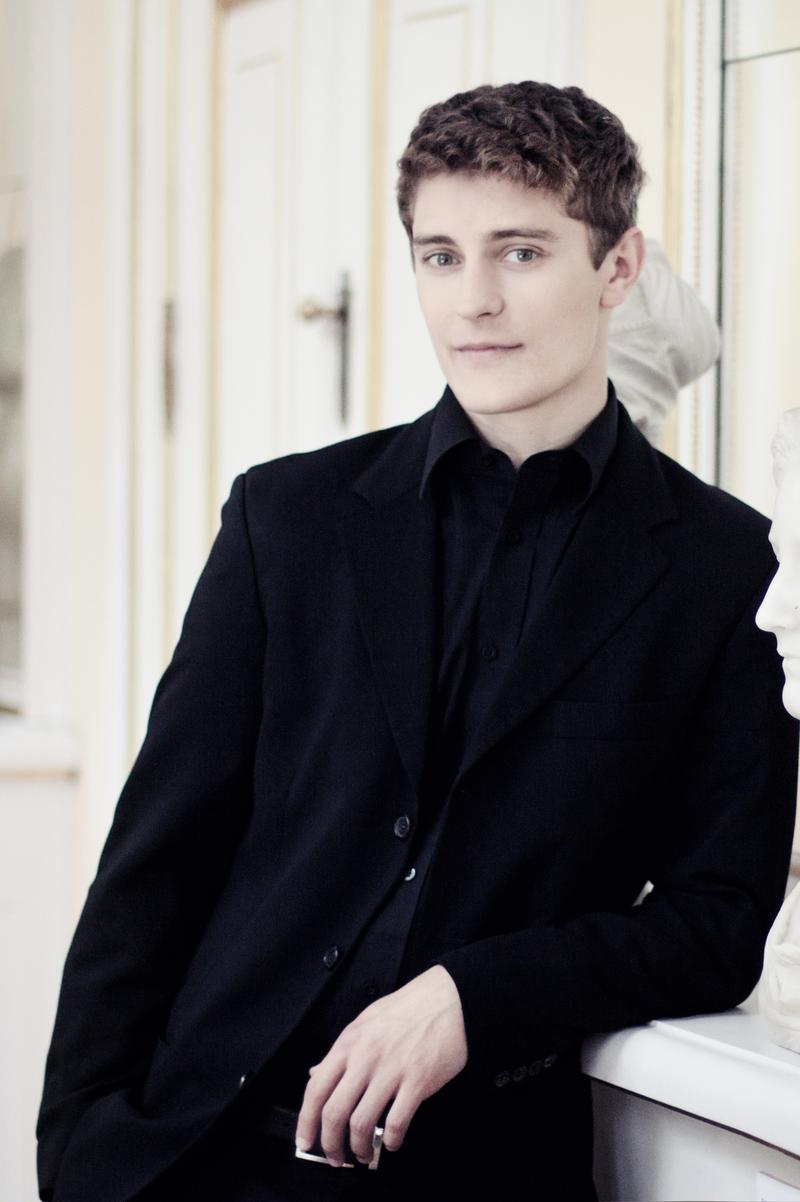 Tune in Wednesday at 9 pm to hear Polish countertenor Jakub Józef Orliński, winner of the Oratorio Society of New York's vocal competition. He joins host Bob Sherman in the studio this week with performances of Baroque arias and Polish folksongs. Mr. Orliński will be the alto soloist in the upcoming Carnegie Hall performance of Handel's Messiah on December 21st, conducted by Kent Tritle. On this Showcase program, he is accompanied by Polish pianist Michał Biel.

Mr. Orliński has been a member of Opera Academy of the Polish National Opera in Warsaw since 2012. He has performed leading roles at opera houses in Poland and Germany. Mr. Orliński has also participated in several competitions in Italy, Germany, Poland, Romania, and Slovakia. He is currently pursuing his Graduate Diploma at The Juilliard School under the tutelage of Edith Wiens. He has performed in Juilliard's Vocal Arts Honors Recital, a master class with mezzo-soprano Joyce DiDonato, and he recently played the Refugee in Jonathan Dove's Flight. Mr. Orliński was one of five winners of the Met's National Council Auditions in 2016. When not practicing, he enjoys breakdancing in his free time.

Michał Biel graduated from the Karol Szymanowski Academy of Music, where he studied piano under Andrzej Jasiński. Among other prizes, he has been awarded Best Young Accompanist at Le Grand Prix de l'Opera in Bucharest, Outstanding Accompaniment at the 10th L. Różycki Vocal Competition in Gliwice, and First Prize at the Academic Competition of Art Song in Wrocław. He has also participated in The Song Continues residency at Carnegie Hall and The Mozart Residency at the Académie du Festival d'Aix. He is currently a Jerome L. Greene Fellow pursuing his master's degree in Collaborative Piano at The Juilliard School.
-- Jakub Józef Orliński, countertenor; Michał Biel, pianist

Program
Handel: "Furibondo spira il vento" from Partenope
Vivaldi: "Vedrò con mio diletto" from Il Giustino
Handel: "He Was Despised" from Messiah
Cavalli: "Lucidissima face" from La Calisto
Lukaszewski: Jesień
Szymanowski: U jeziorecka from 12 Kurpian Songs
Purcell: "Strike the Viol"