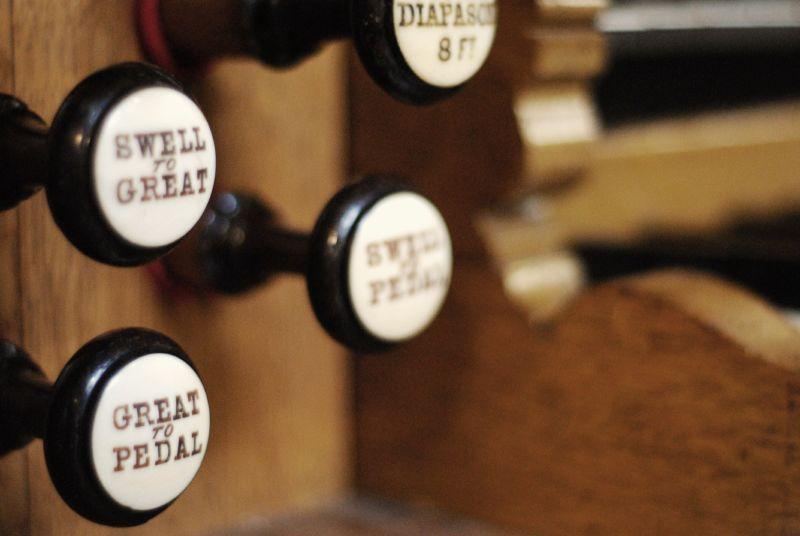 In anticipation of Pipedreams's upcoming group tour of Poland, here's a sampler of instruments in and compositions from the Republic of Poland.
Program playlist:
J. S. BACH: Toccata and Fugue in d, BWV 565 –Anthony Newman(1680 Studzinski/Bernadine Basilica, Lezajsk) Helicon 1010.
PIOTR DRUSINSKI: Veni Redemptor gentium.  JULIAN GEMBALSKI:  Romantic Fantasy on Queen of Poland for Ages Past –Julian Gembalski (1970 Kaminski/Frombork Cathedral)DUX 0413.
JAKUB SOWA: Salve Regina.  JAN of LUBLIN:  Dance Suite –Jozef Serafin (St. John's Church, Kazimierz Dolny) Aulos 66132.
FELIX BOROWSKI: Priere –Zygmunt Strzep (1998 Kuhn/St. Johannes Church, Altona-Hamburg, Germany) Plein Jeu 0210.
MIECZYSLAW SURZYNSKI: Capriccio, Op. 36, no. 1 –Jerzy Dziubinski (1998 Hillebrand/Augustinian Cloister, Warsaw) DUX 0360.
JULIUS LUCIUK: Marian Prelude –Roman Perucki (1968 Kaminski/Oliwa Cathedral) DUX 0271.